KMA Knowledge Management Associates (KM Associates)
No warranty for correctness & completeness!
This site will be updated with no ads and linked to its KMedu opportunities
as soon as the provider subscribes to this service!
(sample pages: training, university, community, conference)
Monthly Featured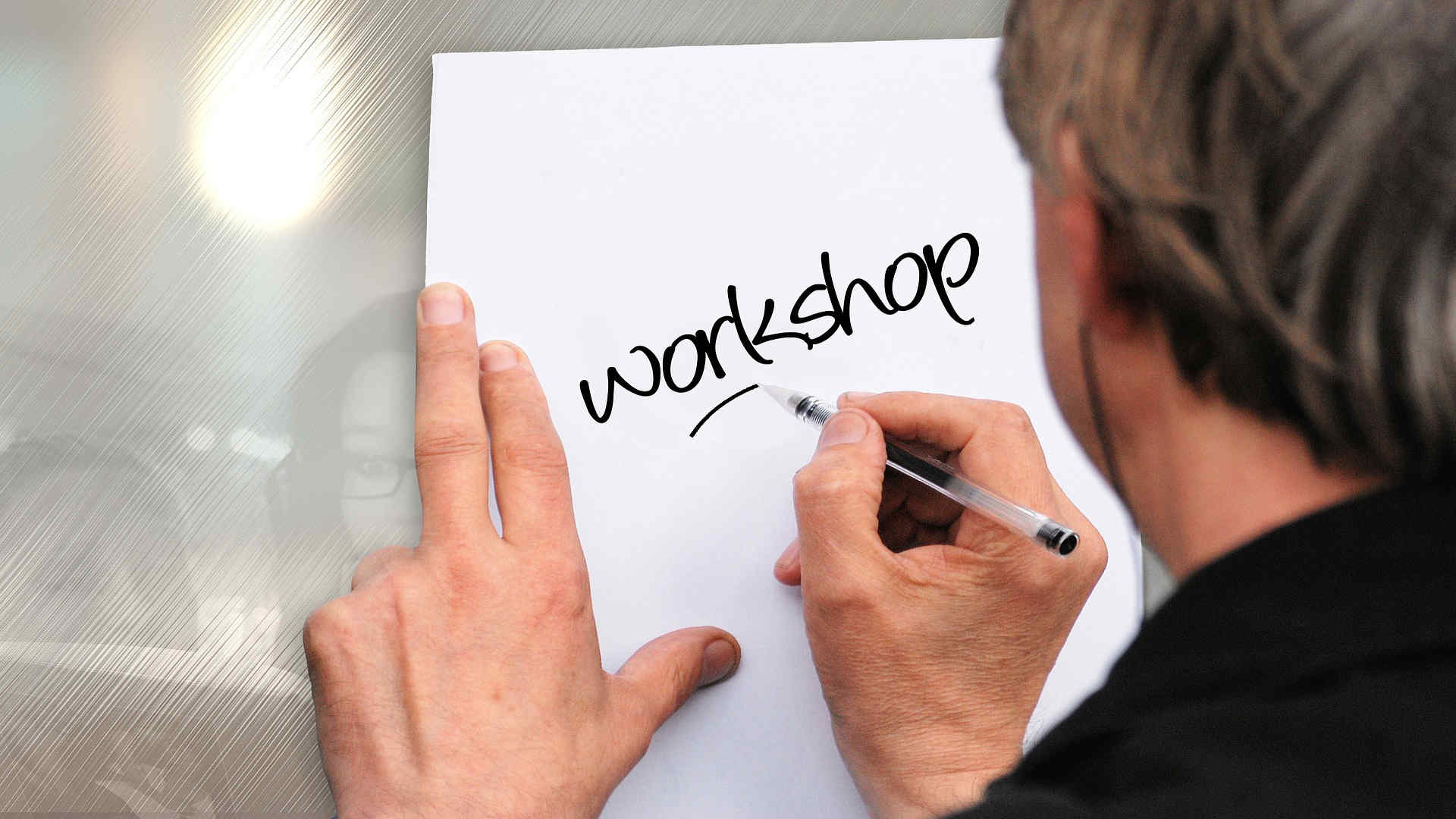 Custom logo
KMA Knowledge Management Associates (KM Associates oder KMA) offers the following Knowledge Management education and training opportunities:
Knowledge Management Academy
Zertifizierung
Zertifikatslehrgang Wissensmanagement (Zertifizierter Wissensmanager) 1)
Knowledge Management Certificate Training (Certified Knowledge Manager)1)
Seminare
Kurse in deutscher Sprache
Knowledge Management (KM) Executives Lounge (3 1/2 Std. Abendveranstaltung)
Knowledge Management (KM) Briefing** (1/2 Tag) 2)
Courses in English language
Knowledge Management Executives Lounge (3 1/2 hours evening event)
Knowledge Management Briefing** (Half-day) 2)
"Knowledge Management Essentials" for International Organizations and Corporations**

KM Briefing (Half-day Briefing)
What is Knowledge Management and what is it good for?
KM Essentials Training Course (Three-day Course)
How can Knowledge Management be implemented internationally?
KM Advanced Training Course (Four-day Course)
How can global Knowledge Networks co-create the future?
Module: Zertifikatslehrgang Wissensmanagement

Inhouse- & Spezialseminare (auch in engl. Sprache)

Online Seminare
Smart knowledge products: How to present knowledge to customers and stakeholders.
The Knowledge Report: How to integrate knowledge into the planning and reporting system.
Knowledge Leadership: How to lead knowledge workers.
Managing multi-stakeholder knowledge partnerships: How to initiate & keep momentum, create outputs & impact and sustain knowledge.
Veranstaltungen
WISSENnetworx-Veranstaltungen**
Nov 2008: Wissen managen in Projekten – ein Praxisbeispiel von HP (Wien)
Sep 2008: Knowledge Engineering erfolgreich implementieren (Wien)
Jun 2008: Humankapital und Leadership in der Wissensgesellschaft (Wien)
Mär 2008: Wissensbilanz Made in Austria – Bedeutung der Wissensbilanz und Praxisbeispiel Österreichischer Genossenschaftsverband (Wien)
Communities
Knowledge for Development Partnership (K4DP) 3)
Knowledge Management Austria – Institut für Wissensmanagement 4)

Wissenspartnerschaft Österreich – Plattform zur Entwicklung der Wissensgesellschaft in Österreich
Knowledge Management for Development Austria
KM Academy > Competence Center Knowledge Engineering (2007-10)*
Ausbildung
Qualifizierungsprogramm Knowledge Engineering / Qualifizierung zum Knowledge Engineer**

Grundlagen: Vorgehensmodelle und Methoden-Engineering; Anforderungsanalyse; Process Engineering; Knowledge Management-Systeme als integrierte Lösung
Vertiefung Grundlagen: Das V-Modell XT Grundlagen; Knowledge Mapping; Anforderungsmanagement; Projektmanagement
Vertiefung : "Strategie" (IT-Governance, Process Improvement Frameworks; IT Bewertung); "Systeme" (Business Intelligence und Data Warehouse Grundlagen; Data Warehouse Entwurf; Data Mining; Dokumentenmanagement-Systeme)
Seminare
2007-2009: Seminare des Qualifizierungsprogramms Knowledge Engineering (In-House)
2010: Spezialseminar Knowledge Engineering
Knowledge.City 5)
Certificates / Certification
KMA Certificate in Knowledge Management (aka Certification in Knowledge, Learning and Innovation / Certified Knowledge Management Course)

Knowledge Management (KM) Kompakt Kick-off
Knowledge Management Essentials Training Course (aka Essentials Training Course in Knowledge, Learning and Innovation)
Knowledge Management Advanced Training Course (aka Advanced Training Course in Knowledge, Learning and Innovation)

Knowledge Management Excellence Programme (Kenya)
Training
KMA Briefing in Knowledge, Learning and Innovation
KMA Briefing: Capturing knowledge before experts leave
KMA Essentials Training Course in Knowledge Management / Knowledge, Learning and Innovation
KMA Advanced Training Course in Knowledge Management / Knowledge, Learning and Innovation
KMA Sparring in Knowledge Management
KMA inhouse trainings / strategy workshops topics: Assessing the quality of your Knowledge Management Practice with a Knowledge Management Assessment; Defining policies and strategies in International Knowledge Management; Connecting Knowledge Workers and improving Knowledge Transfer; Implementing methods and tools for International Knowledge Management; Measuring the value and performance of Knowledge Management; Capturing critical Knowledge for sustainable performance; Transferring Knowledge of departing experts; Implementing Knowledge Management Awareness Campaigns; Establishing Knowledge Partnerships on a transnational level; Empowering Communities of Practice through the use of social media; Making use of big data for your knowledge-driven services
KMA special topics seminars:

Experts leave – knowledge stays
Implementing Knowledge Management with SharePoint
Knowledge Management in Projects
Train the Experts
Knowledge Management in Public Administration
Manage and Command International Knowledge Networks
Unlocking Creative Potential
Learning from the Future and Knowledge-based Management
Web 2.0 and Social Software
Knowledge Sharing with Large Group Methods
Knowledge-based Innovation Governance
Taking Stock and Control of Knowledge Resources
Knowledge Management in Mergers and Acquisitions
Establishing Knowledge Management in Business Procedures
Knowledge Cities and Knowledge Regions
Meetings
[KnowledgeCity].Knowledge.Week*
– 1 day, 1/2 day or 4 hours meeting and 4 days training (until 2019)
– 5 days training (since 2020)
Nuclear Knowledge Management Institute (NKMI) > Nuclear KM Academy
Certification Courses
NKM Certification course
The Certificate Program in Nuclear Knowledge Management with its 2 modules is the essential qualification as a Nuclear Knowledge Manager.

Modules 2013-present:
– Knowledge Management and Leadership
– Knowlegdge Processes and Media
Courses
NKM – Basic course on Knowledge Management training
NKM course – Introduction of Knowledge Management in IMS of Nuclear Regulatory Organizations
Knowledge Management for ISO 9001:2015
Special Seminars
Nuclear Knowledge Reports
Workforce Planning
Knowledge Loss Risk Management
National Nuclear Knowledge Strategies
Center for International Knowledge Management* 6)
Certification Courses
Certification in International Knowledge Management
– Module 1: Strategic Analysis
– Module 2: Strategic choice of tools
– Module 3: Strategic implementation of International Knowledge Management
Workshops
Special tailored workshops (1.5 days) on any of the following topics
Knowledge chain process management
Managing culture and change
Succession planning and staff rotation policies
Conducting exit interviews
Conducting knowledge audits
Knowledge capture
Knowledge technology strategy
Web Channels
…
Home » Providers