No warranty for correctness & completeness!
This site will be updated with no ads and linked to its KMedu opportunities
as soon as the provider subscribes to this service!
(sample pages: training, university, community, conference)
Monthly Featured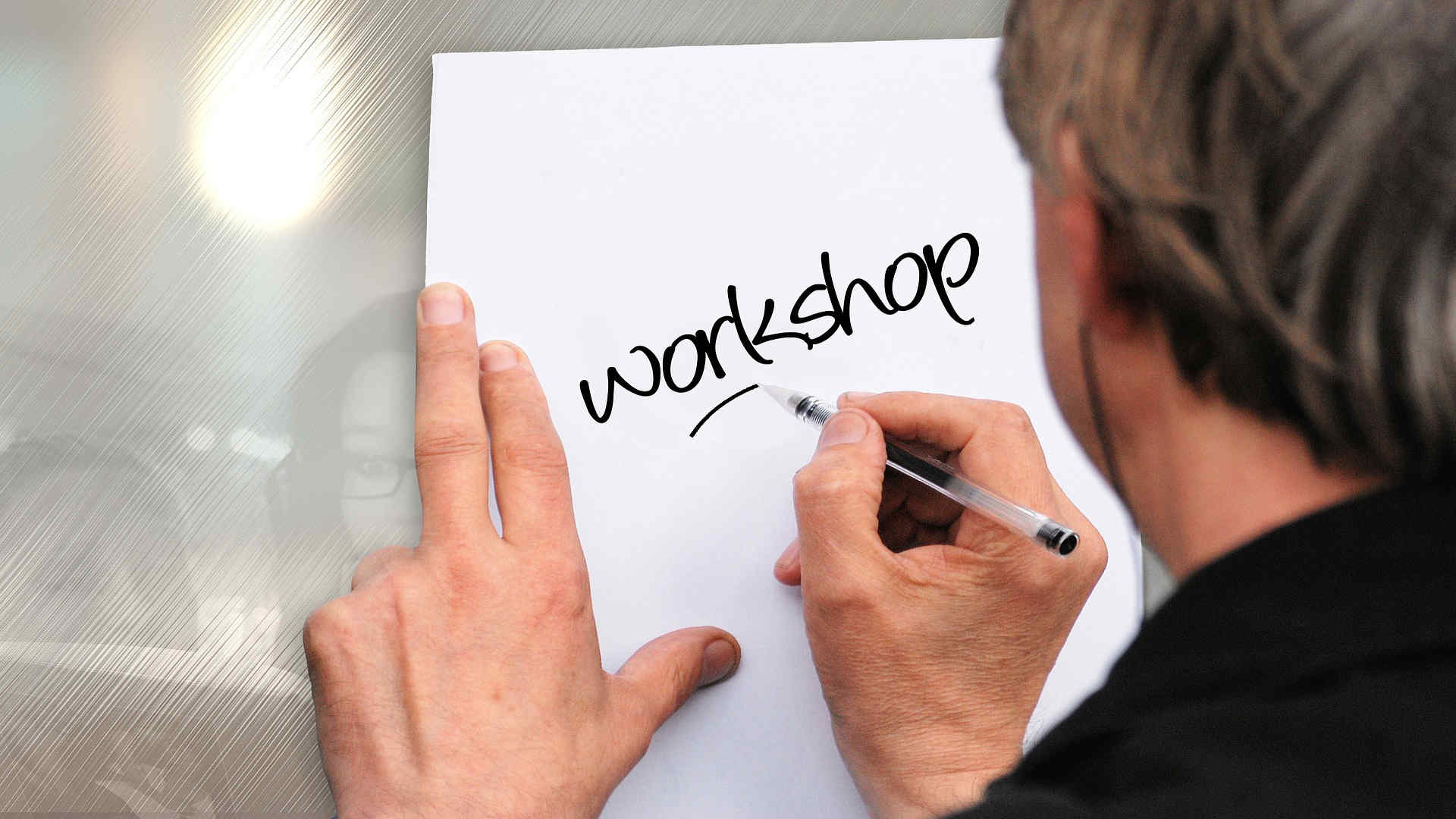 Custom logo
Anecdote International, formerly Anecdote offers the following Knowledge Management education and training opportunities:
(In-house) Workshops/Seminars
Story-Powered Data Storytelling (public since 2021; in-house since 2016)
(Virtual) Story-Powered Sales (was: Storytelling for Sales)
(Virtual) Storytelling for Leaders (was: Business Storytelling (for Leaders) / Storytelling for Business Leaders)
School Story Lab (NEW in 2021)
Data Storytelling workshop program (half-day face-to-face or online)
Story-Powered Strategy
Story-powered Culture Change (was: Storytelling for Change / Narrative techniques for change / Influencing change with the natural power of stories)
Narrative Techniques for Business
Releasing Insight in Your Organisation Through the Power of Story (with Straits Knowledge and Gary Klein)
The Strategic Use of Business Stories (with Straits Knowledge)
Starting and Sustaining Communities of Practice
Narrative Techniques for Knowledge Management
Appreciative Inquiry
Story Master – Storytelling for leaders and managers
Making social network analysis more social
Change your story – Change your world
Narrative techniques in practice
Webinars
Anecdote story circles
(open to and free for anyone who has completed some form of Anecdote training!)
---
Aug 2020: Learn how to tell a success story that will help you sell
May 2020: Anecdote's Response Story Webinar (promoted as: What's Your COVID-19 Response Story? A narrative to succeed under COVID-19)
"A Conversation on Stories at Work" 4 part webinar series
Shawn Callahan and Victoria Ward talk about their recent story-based projects and answer your questions (Mar 2019, May 2019, Jul 2019, Nov 2019)
Nov 2018: Story-powered Culture Change: How to use story-listening and story-triggering as culture change techniques
Feb 2013: Storytelling for Leaders
Videos
"Answering your frequently asked questions" short video series
Can technical or scientific people get value from telling stories?
Podcasts
"Anecdotally Speaking" podcast series on issues in storytelling
122 – Grumpy maestros and all that jazz
121 – Charitable causes for problematic pilgrims
120 – How to love a maths problem
119 – Don't do your block buster
118 – The grass is greener for the second mouse
117 – Ho a Story Illuminates an Insight
116 – The Client Hero Story in Your Sales Example
115 – Less support gives more liberation,
114 – Tales with the RAJ of Mice and Men
113 – Low vaulting horse raises the bar
112 – FedEx helicopter story absolutely positively flies
111 – Apple devours Blackberry pie slice
110 – Foreign ideas triggering the cultural immune system
109 – New corn idea falls on deaf ears
108 – Jobs fit for a condor
107 – You just might do it if you don't know you can't
106 – Canoes across the Rockies
105 – A rose by any other clinical name
105 – A rose by any other clinical name
104 – Quarterback payback
103 – Cut glass shatters jeweller
102 – Hidden Figures the prequel
101 – Transmitting without a receiver
100 – A tonne of revered storie‪s‬
099 – CEO becomes late chairma‪n‬
098 – Gender biased snow job really hurt‪s‬
097 – Beware your inner thespia‪n
096 – Boarders stories and smoking gun‪s
095 – Wolf stories in sheep's clothin‪g‬
094 – Building bridges to thaw the frozen
093 – Green theme schemes screen friends
092 – Seg no way
091 – Fire chief's great instincts before bingo bango
090 – Corporate Storytelling — Job applications and interviews
089 – Corporate Storytelling — Sales communication
088 – Corporate Storytelling — Strategy development and communication
087 – Corporate Storytelling — Culture change and change management
086 – Corporate Storytelling — Innovation
085 – Corporate Storytelling — Narrative insight
084 – Corporate Storytelling — Values communication
083 – Corporate Storytelling — Brand communication
082 – Corporate Storytelling — Leadership communication
081 – Hungry public gobbles up MSG tale
080 – Crummy early adoption for first bread slicer
079 – Halen down on Eddie's rogue m&m
078 – Tetanus icky not so sticky
077 – Benjamin's book borrowing turns rival to friend
076 – Dome making not an egg-xact science
075 – Conflict is essential to collaboration
074 – It's not how good you say you are
073 – Stradi various settings impact value
072 – All about the strategy story
071 – Never say Di finally escapes Cuba
070 – Prof. Christensen gets the job done
069 – How a reason can clarify your why
068 – How to animate disney executive characters
067 – Born to run and still running
066 – Atari hero transforms extraterrestrial into subterranean
065 – It's just like riding a bike 1200km
064 – Small cogs make a pretty fly wheel
063 – Don't give up on your dirty laundry
062 – Leading horses to water and lending hoses to fires
061 – New behring's for trains off the rails
060 – Sleepy racers run towards cliff
059 – Turning point between the rock and a hard place
058 – Pedalling like hell he can
057 – Kissinger repeatedly lords it over Secretary
056 – No flies on Golding mock trial
055 – Not all twigs turn out to be snakes
054 – Looking upstream for causes of downstream problems
053 – Andy habits build rapport
052 – Pepsi and Apple in new containers
051 – Miners find gold in data mullock
050 – Risky flight to the city of angels
049 – Second best thing to having the actual experience
048 – Healthcare PhDs road test strategy risk
047 – Blinded by beliefs
046 – Work the plan and work with the people
045 – Old oak forester beams
044 – Navigating like clockwork
043 – Show amazing grace to your audience
042 – Seasoned speed skaters savvy strategy
041 – Icing breakers and presentation matters
040 – Moving forward on a backwards bike
039 – Reply all and touch many
038 – Dolphin kicks out number one
036 – The way to a rioter's heart
035 – Spotify bugs bite back
034 – When baggage really flies
033 – Nixon on the poverty line
032 – Dyson innovation really sucks
031 – Charles Masefield on humility and productivity
030 – Damit Samit, what a great idea
029 – Paul revered while Dawes knocked
028 – Hot Brazilians futsal weapon
027 – John Snow versus the Miasma
026 – Henry Ford did that?
025 – How to tap into your audience
024 – U2 can protect your tribe
023 – Industrial design with child's play
022 – Saving Rubles with mutual Mars
021 – Rolling stones to hidden gems
020 – Twists and turns of a flying fortress
019 – Three feet away from the gold seam
018 – Are you married?
017 – All about apocryphal stories
016 – Tips for strawberry flavour
015 – Empty bunks in tall ships
014 – It ain't what you do
013 – Travel connections
012 – Harley Davidson promise
011 – High viz role modelling
010 – Bright spots
009 – Jackie Stewart in the pits
008 – Gillian is a dancer
007 – Saving the Citicorp skyscraper
006 – Accidentally winding up a bank
005 – The street corner experiment
004 – Can't see the bathroom from the grout
003 – Pick one great strategy
002 – World's worst first day on the job
001 – An unexpected visitor from Mars
Keynote Talks
Keynote Speaking on issues in storytelling
Web Channels
…
Home » Providers