This is no official page!
No warranty for correctness & completeness!
This site will be updated with no ads and linked to its KMedu opportunities
as soon as the provider
subscribes
to this service!
(sample pages:
training
,
university
,
community
,
conference
)
Monthly Featured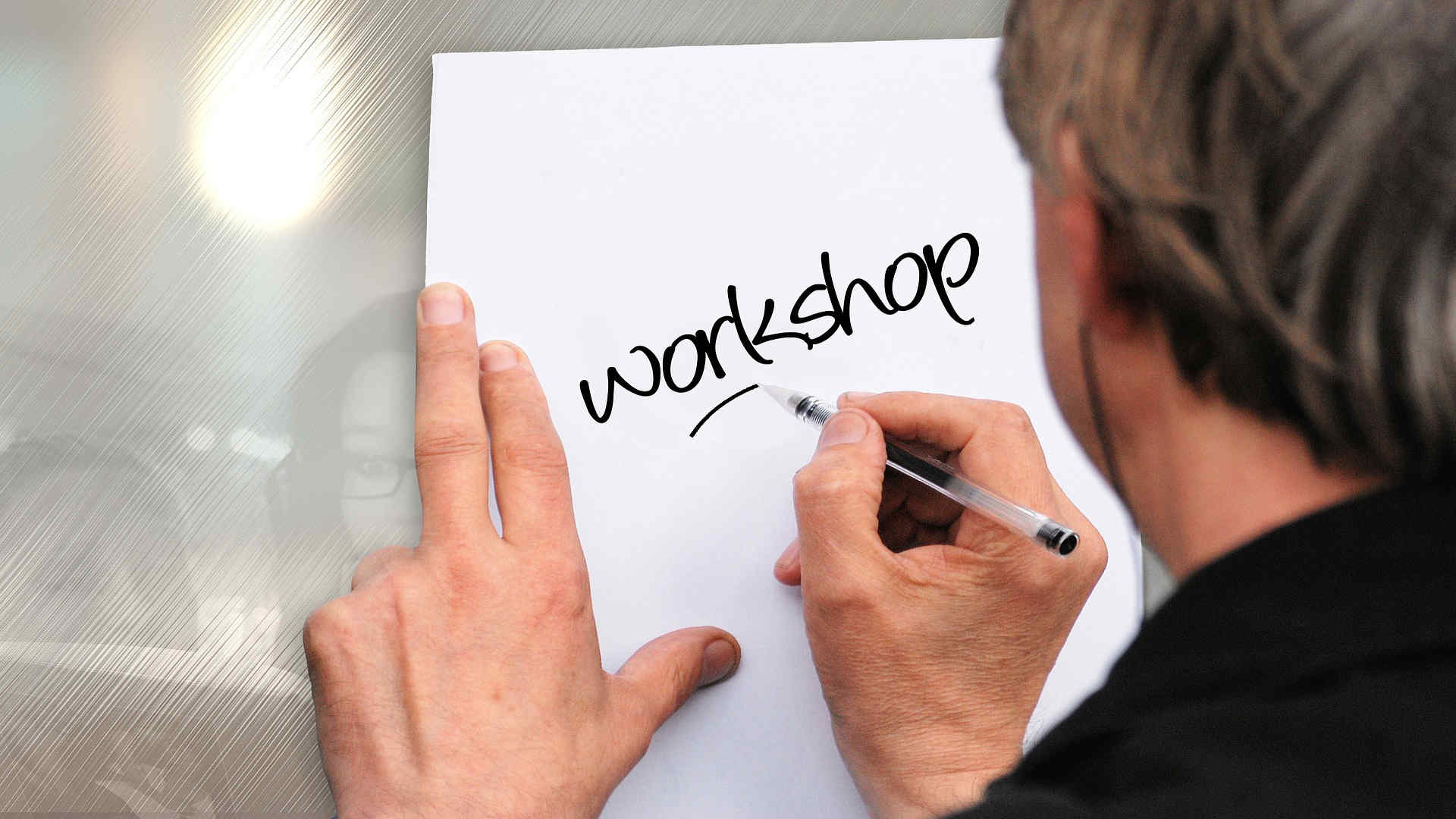 Custom logo
Cogneon 1), it's Academy and "Community" offer the following Knowledge Management education and training opportunities:
Cogneon Akademie & Community (lässt sich nicht stringent trennen)
Zertifizierung
Expert Debriefing Professional
Workshops & Training
2021
Online Trainings mit Microsoft Teams durchführen
Expert Debriefing Live-Online-Training (1 Tag)
Expert Debriefing Praxistage (2 Tage; Live-Online-Training ist Voraussetzung)
2020ff
Workshop Knowledge & Learning Strategy in a Day (oder 2)
Workshop KM @ ISO 9001 & ISO 30401 in a Day
Workshop Digital Literacy in a Day
Workshop Knowledge Map in a Day
Workshop Collaboration Contract in a Day
Workshop Microsoft Teams in a Day (Moderne Zusammenarbeit in Teams)
Workshop Office 365 in a Day
Workshop Podcast in a Day (Podasting für den Wissenstransfer)
Workshop Lessons Learned in a Day
Ausbildung Expert Debriefing Moderator*in (Train-the-Trainer Seminar / Moderatorentraining)
Training Communities und Netzwerke für Community Manager
Benchlearning Projekt (BLP)
2023: Scale-Up New Ways Of Working
2022: Arbeiten und Lernen in der hybriden Lernenden Organisation (HYLO) (Teil 2)
2021: Arbeiten & Lernen in hybriden Lernenden Organisationen (HYLO)
2019: Digital & Connected Work | Office 365
2018: Working, Collaborating and Leading in the Digital Age (Teil 2) | Office 365
2017: Working, Collaborating and Leading in the Digital Age (Teil 1)
2016: Internes Community Management (Teil 2) inkl. Benchlearning-Tag 2016 Soziales Intranet | Wissensmanagement & ISO 9001:2015 (VDI)2015: Internes Community Management (Teil 1)
2013: Future of Learning & Future of Working
2012: Soziales Intranet
Vergangene Workshops & Training
Online-Kurs: Gute Audioqualität für Training, Videokonferenz & virtuelles Klassenzimmer
Lessons Learned Moderatoren Seminar
Schulung Internes Community Management
Schulung Multimedia selbst gemacht
Schulung Persönliches Wissensmanagement
Schulung Projektmanagement mit sozialen Medien
Wissensmanagement-Strategie Workshop
Social Media Führerschein (war: Web 2.0 Führerschein)
Praxisseminar Wikis in Unternehmen
Virtueller Infoabend Professionelle Wissenssicherung
Seminar Wissensportale
Seminar Projektkickoff und Projektreview
Seminar Dateiablagen strukturieren
Seminar Wissensmanagement Grundlagen
Seminar Wissenskarten erstellen
Workshop Wissensdokumentation
Workshop Wissenslandkarte
Wissensmobil
Inhouse-Schulung zur Informationsstrukturierung und zum Aufbau von Wissenslandkarten
Vorträge
Zeitgemäßer Umgang mit Wissen & Lernen in Organisationen
New Ways of Working, New Work & Wissensarbeit
Wissensstrategie, Wissensgenerierung, Wissenstransfer, Wissensbewahrung, Wissensbewertung
Medienkompetenz & Digital Literacy
Arbeiten & Lernen in Teams
Persönliches Wissens- & Informationsmanagement
Moderne Intranets, Enterprise Social Networks, Digitaler Arbeitsplatz & Office 365
Wissensmarktplätze durch Barcamps, Konferenzen, Open Spaces, Meetups, MOOCs, ShipIt Days, Book Sprints, Hackathons & Co.
Webinare
Wissenstransfer mit Lessons Learnd
Wissenstransfer mit Expert Debriefing
Expert Debriefing Moderatoren-Webinar
Akademie Talks (monatlich, livestream)

Jul 2018: The lernOS Canvas – Introduction & ask me anything (AMA)
May 2018: Akademie Talk mit Harald Schirmer zu "New Work Style bei Continental – Ergebnisse und Erfahrungen aus den letzten 5 Jahren" (inkl. Open Friday)

Cross Company Community Manager Call (C3Call, language: English, quartlery)

Okt 2023: 19. C3Managers Meetup
TBC
Jul 2023: 18. C3Managers Meetup
Continental: Community Builder Learning Journey (6 Module Video, Workbook, Buddy Meetings, Fire Camps); Skills Hub @ ZF – Learning Community (in Englisch)
Apr 2023: 17. C3Managers Meetup
Envisioneers bei ZF Friedrichshafen (in English); Alternative Antriebsformen – eine Grassroots-Community bei Mercedes-Benz (English: Alternative powertrain systems – a grassroots community at Mercedes-Benz)
Jan 2023: 16. C3Managers Meetup
Probezeit: Anwender*innen sprechen über ihre Erfahrungen mit dem lernOS Community Management Leitfaden; Der Beitrag einer Techie-Community zu Bosch Zukunft (English: The contribution of a techie community in shaping Bosch´s future)
Okt 2022: 15. C3Managers Meetup
Die Telekom Botschafter Community @ Deutsche Telekom; lernOS Community und die hybride lernOS Convention @ Cogneon Akademie
Jul 2022: 14. C3Managers Meetup
Corporate Rebels Community @ Mercedes-Benz; Hybrid Collaboration & GUIDE Upskilling @ Continental
Apr 2022: 13. C3Managers Meetup
Selbst organisierte Communities bei T-Systems; Data & AI Fellows bei ZF
Jan 2022: 12. C3Managers Meetup "Unten abgeholt"
Screwup Night Community bei Bosch; lernOS Community Management Leitfadens
Oct 2021: 11. C3Managers BarCamp
Impuls: Geschichte und die aktuellen Entwicklungen des Community Managements bei BASF
Jul 2021: 10th C3Managers BarCamp (Anniversary Meetup w. Keynote)
Apr 2021: 9th C3Managers Barcamp
Jan 2021: 8th C3Call Barcamp (2nd Mini-Online-BarCamp)
Oct 2020: 7th C3Call Barcamp (1st Mini-Online-BarCamp)
Jul 2020: 6th C3Call (Communities in Software Development | DATEV, Continental)
Apr 2020: 5th C3Call (The Power of Communities for Learning: The Learning Challenge MOOC | ZF Friedrichshafen)
Jan 2020: 4th C3Call (Open Discussion on Hot Topics in 2020 for Community Management)
Oct 2019: 3rd C3Call (Tools & Methods for Community Managers | Schaeffler)
Jul 2019: 2nd C3Call (Metrics/KPIs for Communities: (1) Finding the right metrics, (2) Vanity vs. quality KPI | DHL, Bosch)
May 2019: 1st C3Call (Community Managers give company insights | Bosch, ZF Friedrichshafen, Daimler)

Learnflix
– Lernende Organisationen – State of the Union
– 21st Century Skills – Ausbildung der Zukunft
– Lern-Communities bei SAP
– Die Evolution des Wissensmanagements bei der EnBW
– My Life as a Knowledge Worker
– 10 Jahre Wissensmanagement bei Festo – Eine Reflektion
– Lektionen aus 20 Jahren Wissensmanagement bei Siemens
Connect Webinare

09.09.: Webinar Lernen in Blended Communities of Practice; 16.09: Lernen im Netzwerk mit Twitter; 30.09.: 1. KnowTouch Pre-Webinar (Angelika Mittelmann); 07.10.: 2. KnowTouch Pre-Webinar (Peter Schütt); 14.10.: 3. KnowTouch Pre-Webinar (Werner Sauter, Blended Solutions und Jochen Robes, Weiterbildungsblog); 21.10.: 4. KnowTouch Pre-Webinar (Nick Milton, Knoco)
Podcasts
Keep Calm & Learn On Podcast (war: lernOS on Air Podcast (LOA) Management 2.0 Podcast)
KCLO108 Freakshow @ EnBW – Ein Rückblick auf die lernOS Convention 2023
Kurze Vorstellung von Programm und Format der lernOS Convention 2023 (loscon23)
KCLO106 Corporate Learning Camp 2023 (#clc23) Retrospektive
LOA105 Werden wir alle durch chatGPT ersetzt?
LOA104 Keep Calm and Learn On Neustart
LOA103 lernOS Projektabschluss 2022
LOA102 lernOS on Air meets Corporate Learning Podcast
LOA101 Keine Mastodon 101
LOA100 lernOS on Air meets Corporate Learning Podcast
LOA099 lernOS on Air meets Corporate Learning Podcast
LOA098 lernOS on Air meets Corporate Learning Podcast
LOA097 lernOS on Air meets Corporate Learning Podcast
LOA096 Corporate Learning Camp 2022 (#clc22) Retrospektive
LOA095 R COPETRI-Review
#DATEVlernt – Mitschnitt der Session auf der #ahrc2022 am 27.04.2022 in Köln
LOA092 lernOS on Air meets Corporate Learning Podcast
LOA091 Podcast barrierefrei (#audiobc22 Session)
LOA090 Dokumentation der Ultraschlall Podcasting Software (#audiobc22 Session)
LOA089 Podcasting im Unternehmen – wir recorden uns eine andere Kultur? (#audiobc22 Session)
LOA088 Storytelling in Podcasts – Wie macht Ihr das? (#audiobc22 Session)
LOA087 Die Podcast-Klinik: wo tut's denn weh? (#audiobc21 Session)
LOA086 Audio als Deep Work Enabler (#audiobc22 Session)
LOA085 Podcast 101 – Eine Guideline durch den Audio-Dschungel (#audiobc22 Session)
LOA084 Binaural, Spatial, Immersive (#audiobc22 Session)
LOA083 Walkie Talkie bei Microsoft Teams als asynchrones produktivitätssteigerndes Kommunikationstool (#audiobc22 Session)
LOA082 Podcasts intern fördern mit dem lernOS Podcasting Leitfaden (#audiobc22)
LOA081 Jedes Wort verstehen (#audiobc22 Session)
LOA080 Let's start a podcast (#audiobc22 Session)
LOA079 audiobc22 Abschluss (#audiobc22)
LOA078 audiobc22 Eröffnung (#audiobc22)
LOA077 lernOS on Air meets Corporate Learning Podcast
LOA076 lernOS on Air meets Corporate Learning Podcast
LOA075 Objectives & Key Results (OKRs)
LOA074 lernOS on Air meets Corporate Learning Podcast
LOA072 lernOS on Air meets Corporate Learning Podcast
LOA071 loscon21 Impulsvorträge und Lightning Talks
LOA070 #wol und #lernOS mit Sabine Kluge – Teil 2
LOA069 Tipps & Tricks zur Steigerung von Reichweite des Podcasts (audiobc21 Session mit Ute)
LOA068 15 Jahre Erfahrung Corporate Podcasts (audiobc21 Session mit Alex)
LOA067 Homeoffice Raumklanggestaltung – Einladung zum Austausch (audiobc21 Session mit Benedikt)
LOA066 Jenseits des Laberpodcasts (audiobc21 Session mit Ingo)
LOA065 Einsatz von Podcastpat_innen-Netzwerken in Organisationen – Idee und Diskussion (audiobc21 Session mit Simon)
LOA064 Einfach podcasten! Fragen und Antworten rund ums Podcasting im Allgemeinen (audiobc21 Session mit Fabio)
LOA063 Exkursion in Twitter Spaces (audiobc21 Session mit Joeran)
LOA062 The Power of Audio (audiobc21 Session mit Matthias und Cornelia)
LOA061 Audio Transkriptionen mit Künstlicher Intelligenz (audiobc21 Session mit Ragnar)
LOA060 Audio-Aspekte für Online-Trainings und -Workshops (audiobc21 Session mit Doris)
LOA059 – Sprachnachrichten als professionelles Kommunikationsmedium in der Zusammenarbeit (audiobc21 Session mit Joeran)
LOA058 – C-Pods: Fortbildung, Wissenstransfer und Kommunikation am Beispiel der Pandemiebekämpfung (audiobc21 Session mit Christian und Philip)
LOA057 – Ultraschall – wie man aus Versehen Marktführer für Podcast-Produktionssoftware wird (audiobc21 Session mit Ralf)
LOA056 Flurfunk – Socializing im Home Office (audiobc21 Session mit Susann)
LOA055 Ask me anything Session: Podcasts in Unternehmen (audiobc21 Session mit Rona)
LOA054 Fehlende Wahrnehmung von Bildinformationen in Audio (audiobc21 Session mit Lutz)
LOA053 Lass mal hören: Dein Audioton (#audiobc21 Session mit Karlheinz)
LOA052 audiobc21 Abschluss (#audiobc21)
LOA051 audiobc21 Eröffnung (#audiobc21)
LOA050 lernOS on Air meets Corporate Learning
LOA049 DATEV DigiCamp
LOA048 lernOS All Stars Camp 2020 Tag 1
LOA047 – Die Idee des lernOS Memex beim #teamsbc20
LOA046 lernOS bei Netz&Work
LOA045 DigitalLife@Daimler
LOA044 Applaus für KPIs
LOA043 #WOL und #lernOS – Teil 1
LOA042 lernOS Erfahrungsaustausch auf dem Corporate Learning Camp 2019
LOA041 lernOS Podcasting Guide Teil 2
LOA040 lernOS Podcasting Guide Teil 1
LOA039 lernOS Rockstars Camp 2019
Management 2.0 Podcast (Nachfolger: lernOS on Air Podcast)
M2P038 Getting Things Done
M2P037 lernOS Circle 1 Lessons Learned
M2P036 Von Enterprise 2.0 über Community Management zu WOL mit Katharina Krentz
M2P035 Wissensstafette bei Audi mit Marcus Schulte
M2P034 Bosch Experts Organization (BEO) mit Jürgen Ebmeyer
M2P033 Working Out Loud Camp 2017 mit John Stepper
M2P032 Augenhöhe in der Praxis mit Sven Franke
M2P031 Intellectual Capital and Future Centers with Leif Edvinsson
M2P030 Knowledge Management in Asia with Eric Tsui
M2P029 People Analytics in der Praxis
M2P028 Coworking
M2P027 13 Years of Knowledge Management at Airbus
M2P026 Cogneon 2.0
M2P025 Wissensmanagement 2.0 bei Swisscom
M2P024 20 Jahre Wissensmanagement mit Peter Heisig
M2P023 20 Jahre Wissensmanagement mit Josef Hofer Alfeis
M2P022 Community Management
M2P021 adidas Learning Campus
M2P020 Corporate Learning Camp 2015
M2P019 Wissenschaftskommunikation 2.0
M2P018 Corporate Learning 2.0 MOOC – Blab Woche 2
M2P017 Working Out Loud
M2P016 Continental GUIDE Netzwerk
M2P015 Wenn Siemens wüsste, was Siemens weiss
M2P014 Enterprise 2.0 Summit 2015 in Paris
M2P013 14 Jahre Wissensmanagement bei Schaeffler
M2P012 HR Innovation – Unternehmenskultur gemeinsam umdenken
M2P011 Wissensmanagement bei Festo
M2P010 Communities of Practice bei OSRAM
M2P009 Knowledge Leadership
…
Knowledge on Air Podcast mit Ulrich Schmidt
KOA040 KM Highlights und Lowlights in der Pandemie
KOA039 Live vom KnowledgeCamp 2019
KOA038 Ulrich nutzt die ISO 30401
KOA037 New Work Revisited
KOA036 Wissensmanagement mit der ISO 30401
KOA035 New Work
KOA034 Wissensmanagement Future Backwards (Teil 4)
KOA033 Wissensmanagement Future Backwards (Teil 3)
KOA032 Live vom Knowledge Camp 2017
KOA031 Wissensmanagement Future Backwards
KOA030 Alles neu macht der Juni
KOA029 Die DFB Akademie mit Markus Weise und Leon Ries
KOA028 KnowledgeCamp 2016
KOA027 KnowTouch 2016
KOA026 Live on Stage @ clc16
KOA025 Lean Knowledge Work
KOA024 Panama Papers und die Macht von Communities
KOA023 Führung im 21. Jahrhundert
KOA022 KnowTech2015 und Buchrezension Wissensmanagement für Entscheider
KOA021 Dieselgate und das Wissen
KOA020 Podcasting und Wissensmanagement
KOA019 WissensmanagementX – Teil 2
KOA018 WissensmanagementX – Teil 1
KOA017 Industrie 4.0 meets Arbeit 4.0
KOA016 Die Zukunft der Arbeit
KOA015 Wissensmanagement und die ISO 9001:2015
KOA014 Wissen und Innovation – Teil 2
KOA013 Wissen und Innovation
KOA012 KnowTech 2014 Spezial
KOA011 Whistleblower bei Daimler
KOA010 Das HR-Dillemma
KOA009 IBM auf dem absteigenden Ast?
KOA008 Algorithmen vs. Wissenarbeiter
KOA007 Wissenstransfer mit Multimedia
KOA006 Bewertung von Intellektuellem Kapital
KOA005 Creative Spaces
KOA004 Vernetzung und Reputation
KOA003 Zwei Perspektiven auf Lernen
KOA002 BMW mit Wissensmanagement-DNA!? Tücken virtueller Zusammenarbeit
KOA001 C2? Ade!
KOA000 Mission, Ziele und Vorstellung
Veranstaltungsreihen
Learning Circle Experience
2023 (Mar-): Learning Circle Experience #5 – lernOS Zettelkasten
2022 (Feb-Mai): Learning Circle Experience #4 – Podcasting
#3 ?
2021 (Mai-Jul): Learning Circle Experience #2 – Lernpfad aus dem lernOS für Dich Leitfaden
2020 (Okt-Dez): Learning Circle Experience #1 – Lernpfad aus dem lernOS für Dich Leitfaden
lernOS Dojo & Meetup
2020: Feb 2020, Mai 2020, Okt 2020
2019: Jun 2019; Sep-Nov 2019 (ersetzt geplante Open Fridays; Jun 2019: lernOS Dojo & Lean Coffee)
Open Friday (Open Space, monatlich)
2019: Jan-Mai (geplant bis Dez. Die Open Fridays im ersten Quartal 2019 dienen der gemeinsamen Planung des lernOS Camp (Arbeitstitel, s.u.) )
Cogneon Everywhere Themenmonate

Mai 2018: Podcasts in Unternehmen zum Lernen und für den Wissenstransfer

Cogneon Everywhere "Open Friday & Akademie Talks" (monatlich, livestream)
CONNECT Knowledge Jam (2020-21: lernOS Knowledge Jam; 2005-20: Cogneon Knowledge Jam)

Connect Meetups
Management 2.0 Lerntag (An jedem zweiten Freitag im Monat, außer August)

Lerntag (09.05.2014): Creative Spaces
– Shareground und Magenta MOOC der Deutschen Telekom AG
– Coworking Space Nürnberg – mehr als eine Bürogemeinschaft
– Corporate Learning Camp – ein BarCamp zu betrieblicher Weiterbildung
– Fablab Nürnberg – vom 3D-Drucker bis zur Nähmaschine
Lerntag (13.06.2014): adidas Learning Campus
Lerntag (11.07.2014): Internes Community Management
– Kurze Einführung in Communites of Practice
– Community Management aus Sicht des BVCM
– Schaeffler Networks of Competence – Erfahrungen aus 14 Jahren Praxis
– Praxiserfahrungen aus der Ausbildung von Community Managern im Unternehmen
Lerntag (12.09.2014): kein Lerntag
Lerntag (10.10:2014): Lernen 2.0 im Sport: Trainer- und Führungskräfteausbildung mit Social Video Learning

COGNEON Wissensmanagement Roadshow Herbst 2004
Cogneon Orange Night

5. Cogneon Orange Night, 3. März 2021, Hamburg Virtueller Tagungsort (audio-only)
(Im Rahmen des Corporate Learning Camp 2021, 4. Mär)
4. Cogneon Orange Night, 28. Oktober 2015
(Im Rahmen der KnowTech – 17. Kongress für Wissensmanagement, Social Collaboration, Industrie 4.0, 28.-29. Okt.)
3. Cogneon Orange Night, 8. Oktober 2013, Hanau, Deutschland
(Im Rahmen der KnowTech – 15. Kongress für Wissensmanagement und Social Media, 8.-9. Okt.)
2. Cogneon Orange Night, 11. Oktober 2012, Karlsruhe
(Im Rahmen des 10. Karlsruher Symposium für Wissensmanagement in Theorie und Praxis und des GfWM KnowledgeCamps, 11.-13. Okt.)
1. Cogneon Orange Night, 28. September 2011, Bad Homburg, Deutschland
(Im Rahmen der KnowTech – 13. Kongress zum Wissensmanagement (WM) in Unternehmen und Organisationen, 28.-29. Sep.)
Konferenzen
lernOS Convention Camp*
KnowTouch – Konferenz für ganzheitliches Wissensmanagement**
Communities
Cogneon Community 2)

Benchlearning-Gruppen (Social Intranet, Future of Learning and Future of Working, Internes Community Management)
Expert Debriefing Moderatorennetzwerk

Cogneon Connect – Online-Community der Cogneon Akademie
– Webinare & Meetups
lernOS Community
Corporate Learning Community
Meetings
lernOS Assemblies: Nov 2019 @ GfWM Knowledge Camp, Mär 2020 @ Corporate Learning Camp, Okt 2020 @ Corporate Learning Camp
Connect Community Calls (war: lernOS Community Calls) – monatlich seit 2019
EDMOD Meetup – Austauschtreffen der Expert Debriefing Moderator*innen
– 2008, 2011, 2013, 2016, 2018
Web Channels
…
Home » Providers