International Information Management Corporation (IIMC)*
This is no official page!
No warranty for correctness & completeness!
This site will be updated with no ads and linked to its KMedu opportunities
as soon as the provider
subscribes
to this service!
(sample pages:
training
,
university
,
community
,
conference
)
Monthly Featured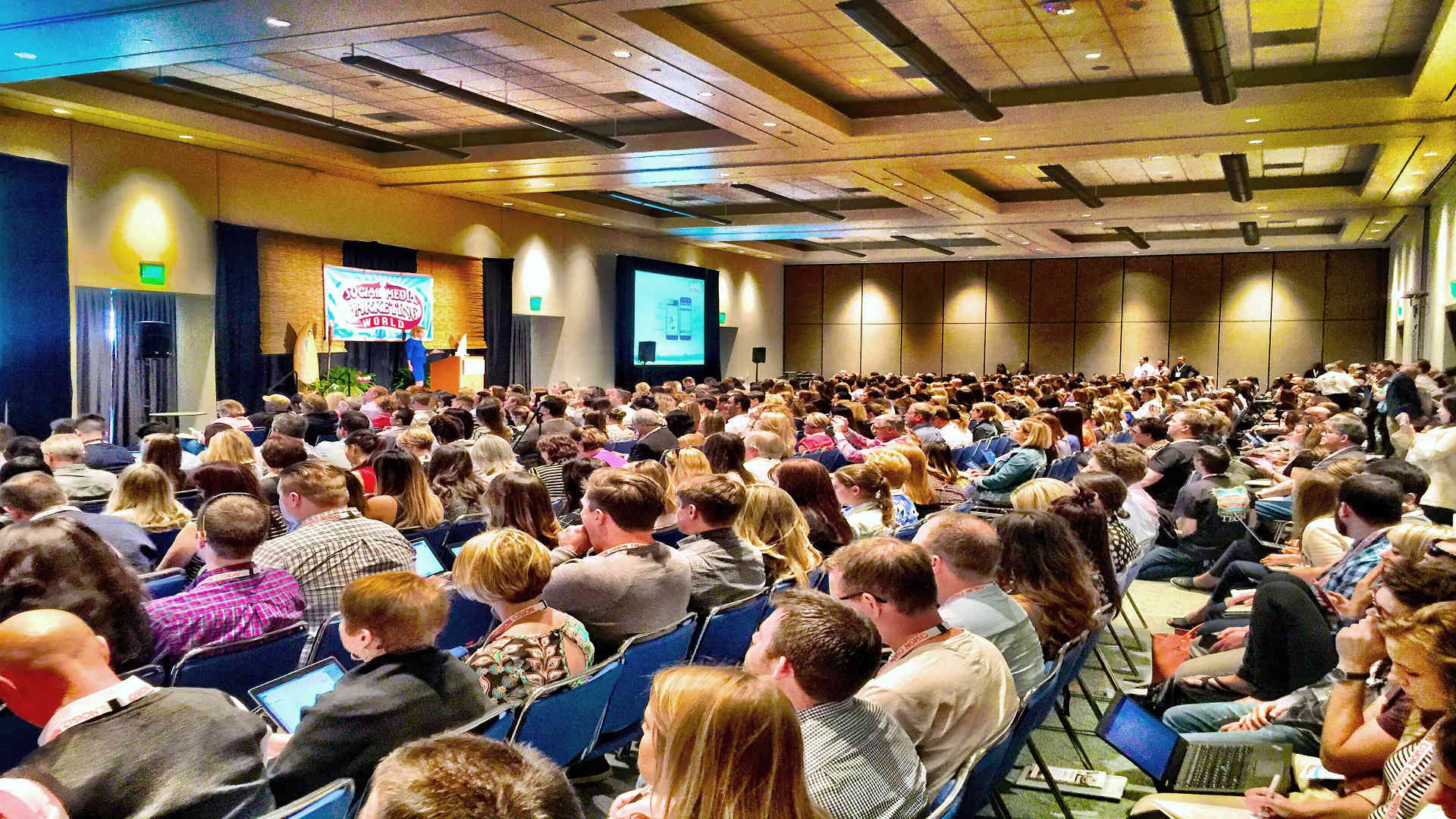 Custom logo
The International Information Management Corporation (IIMC), an affiliate of the International Information Management Group (IIMG), has offered the following Knowledge Management education and training opportunities:
Workshops
Interactive workshops focused on knowledge management in organizations
Conferences
eChallenges Conference & Exhibition** (1991-2015)
The eChallenges Conference & Exhibition (eChallenges), supported by the European Commission and hosted by national governments, is a series of annual conferences to share knowledge and experience, lessons learnt and good practice in the areas of eInfrastructures, ICT for Networked Enterprise & RFID, eGovernment & eDemocracy, eHealth, Collaborative Working Environments, Living Labs, Digital Libraries and Cultural Heritage, Technology Enhanced Learning, Intelligent Content & Semantics, High Performance Computing Applications, Security and Identity Management and Mobility.
eChallenges was formerly known as the eBusiness and eWork Conference and Exhibition (eBusiness and eWork), the European Multimedia, Embedded Systems and Electronic Commerce Conference and Exposition (EMMSEC), and a series of events organised around research projects funded by the European Commission's Esprit research programme, in the area of Embedded Microprocessor Systems.
Conference History:
25th eChallenges (e-2015), 25-26 November 2015, Vilnius, Lithuania
Conference Tracks:
Technology-Enhanced Learning

Conference Sessions:
…

Conference Workshops:
Conceptual Modelling and Semantics for Value-based Knowledge Transfer
24th eChallenges (e-2014), 29-30 October 2014, Belfast, Ireland
Conference Tracks:
Technology-Enhanced Learning

Conference Sessions:
…; Business Innovation & Semantics; Collaborative Open Innovation & Societal Implications of Technologies

Conference Workshops:
Applications, Tools and Technology for Conceptual Modelling and Semantics
Making (Linked) Open Data Available for Business
23rd eChallenges (e-2013), 9-11 October 2013, Dublin, Ireland
Conference Tracks:
Technology-Enhanced Learning

Conference Sessions:
…; Intelligent Content & Semantics; Networked, Smart and Virtual Organisations; Smart Cities & Smart Grid

Conference Workshops:
—
22nd eChallenges (e-2012), 17-19 October 2012, Lisbon, Portugal
Conference Tracks:
Technology-Enhanced Learning; Networked, Smart and Virtual Organisations

Conference Sessions:
…

Conference Workshops:
Where Integrated Compliance becomes Multilingual Communities of Knowledge – lessons and findings from PROMISLingua
21st eChallenges (e-2011), 26-28 October 2011, Florence, Italy
Conference Tracks:
Technology-Enhanced Learning; Networked, Smart and Virtual Organisations

Conference Sessions:
…

Conference Workshops:
Semantic Technologies for Open Government – STOG 2011; Smart Cities and the Future Internet; Innovation Governance in Smart Cities – Open Innovation in the Public Sector; Smart Cooperative Mobility Services for Smart Cities; Periphèria – Smart Cities
20th eChallenges (e-2010), 27-29 October 2010, Warsaw, Poland
Conference Tracks:
Technology-Enhanced Learning; Collaborative Working Environments; Networked, Smart and Virtual Organisations

Conference Sessions:
Leveraging Semantic Technologies…
19th eChallenges (e-2009), 21-23 October 2009, Istanbul, Turkey
Conference Tracks:
Technology Enhanced Learning; Collaborative Working Environments

Conference Sessions:
Technology-Enhanced Learning – Issues; Technology-Enhanced Learning – Applications; Technology-Enhanced Learning – Higher Education Case Studies; Technology-Enhanced Learning – Case Studies; Collaborative Working Environments…

Conference Workshops:
ELEVATE: A Universal Technology-Enhanced Learning Platform for Software Industry; Innovative Technology-Enhanced Learning for new Health Paradigms
18th eChallenges (e-2008), 22-24 October 2008, Stockholm, Sweden
Conference Tracks:
Technology Enhanced Learning

Conference Sessions:
Technology-Enhanced Learning – Case Studies; Technology-Enhanced Learning – Case Studies; Technology-Enhanced Learning in Tiertary and Vocational Training

Conference Workshops:
Successful Collaboration Approaches to Empower SMEs to Innovate; iSURF: An Interoperability Service Utility for Collaborative Supply Chain Planning
17th eChallenges (e-2007), 24-26 October 2007, The Hague, The Netherlands
Conference Tracks:
Technology Enhanced Learning

Conference Sessions:
Technology Enhanced Learning in Third Level Institutions; Technology Enhanced Learning and Lifelong Learning; Technology Enhanced Learning; Technology Enhanced Learning/Digital Libraries and Opportunities under Call 3 of FP7; Collaborative Working Environments: Applications & Case Studies; Collaborative Design; Industrial Collaborative Working Environments

Conference Workshops:
Collaborative Work Environments and Collaborative Innovation in Rural Living Labs; Overcoming Barriers to SME Collaboration in the Enlarged Europe
16th eChallenges (e-2006), 25-27 October 2006, Barcelona, Spain
Conference Tracks:
Knowledge Management; Technology Enhanced Learning

Conference Sessions:
Knowledge Management 1: Issues & Applications; Knowledge Management 2: Applications; Knowledge Management 3: Case Studies; Technology Enhanced Learning 1: Collaborative Learning; Technology Enhanced Learning 3: Learning Objects & Collaboration

Conference Workshops:
Online Communities of Practice; Next Generation in Technology Enhanced Learning; Technology Enhanced Learning & Skills Assessment; Co-creative Living Labs; Defining Collaborative Working Environments: Present & Future

Conference Tutorials:
Knowledge and Content Technologies: Current Research & FP7; Technology-Enhanced Learning: Current Research & FP7; Collaborative Working Environments: Current Research & FP7
15th eChallenges (e-2005), 19-21 October 2005, Ljubljana, Slovenia
Conference Tracks:
Knowledge Management

Conference Sessions:
Knowledge Management – Networks, Collaboration & Sensemaking; Knowledge Management – Semantic Representation Case Studies; Knowledge Management – Applications

Conference Workshops:
Knowledge Management in Healthcare; Collaboration in Online Communities of Practice
14th eChallenges (e-2004), 27-29 October , Vienna, Austria
Conference Tracks:
Knowledge Management

Conference Sessions:
Knowledge Management 1: Issues; Knowledge Management 2: Application Issues; Knowledge Management 3: Content Issues; Knowledge Management 4: Semantic Modelling & Applications; Knowledge Management 5: Future Challenges

Conference Workshops:
eGovernment Learning Journeys: Knowledge Management in Action; Collaborative Environments & Virtual Organizations; Managing Smart Spaces
13th eChallenges (e-2003), 22-24 October 2003, Bologna, Italy
Conference Sessions:
Knowledge Management – 1: Market Prospects & Sustainability; Knowledge Management – 2: Culture & Context; Knowledge Management – 3: Knowledge Workers

Conference Workshops:
The Future Challenges of Enterprise Knowledge Management; Networked Business in Virtual/Smart Organisation Turning Knowledge Potential Into Successful Products and Sustainable Business; Ktweb.org – The Future of Semantic Web

Note: The conference was announced as eBusiness and eWork (e-2003)
12th eBusiness and eWork (e-2002), 16-18 October 2002, Prague, Czech Republic
Conference Sessions:
Knowledge Management Sessions 1-4; Cluster Session: Knowledge management
11th eBusiness and eWork (e-2001), 17-19 October 2001, Venice, Italy
Conference Sessions:
Methods and Tools for Knowledge Management; Knowledge Management Cases; Managing Intellectual Capital
10th EMMSEC – eBusiness and eWork (e-2000), 18-20 October 2000, Madrid, Spain
Conference Sessions:
Knowledge-based enterprises; Knowledge driven enterprises; Knowledge Management
9th EMMSEC 1999, 21-23 June, 1999, Stockholm, Sweden
Conference Theme: Business and Work in the Information Society
Conference Sessions:
Knowledge Management in Electronic Commerce
8th EMMSEC 1998, 28-30 September 1998, Bordeaux, France
7th EMMSEC 1997, 3-5 November 1997, Florence, Italy
Conference Theme: New technology – new business
…
Web Channels
…