BetterWork Media Group (BMG)
No warranty for correctness & completeness!
This site will be updated with no ads and linked to its KMedu opportunities
as soon as the provider subscribes to this service!
(sample pages: training, university, community, conference)
Monthly Featured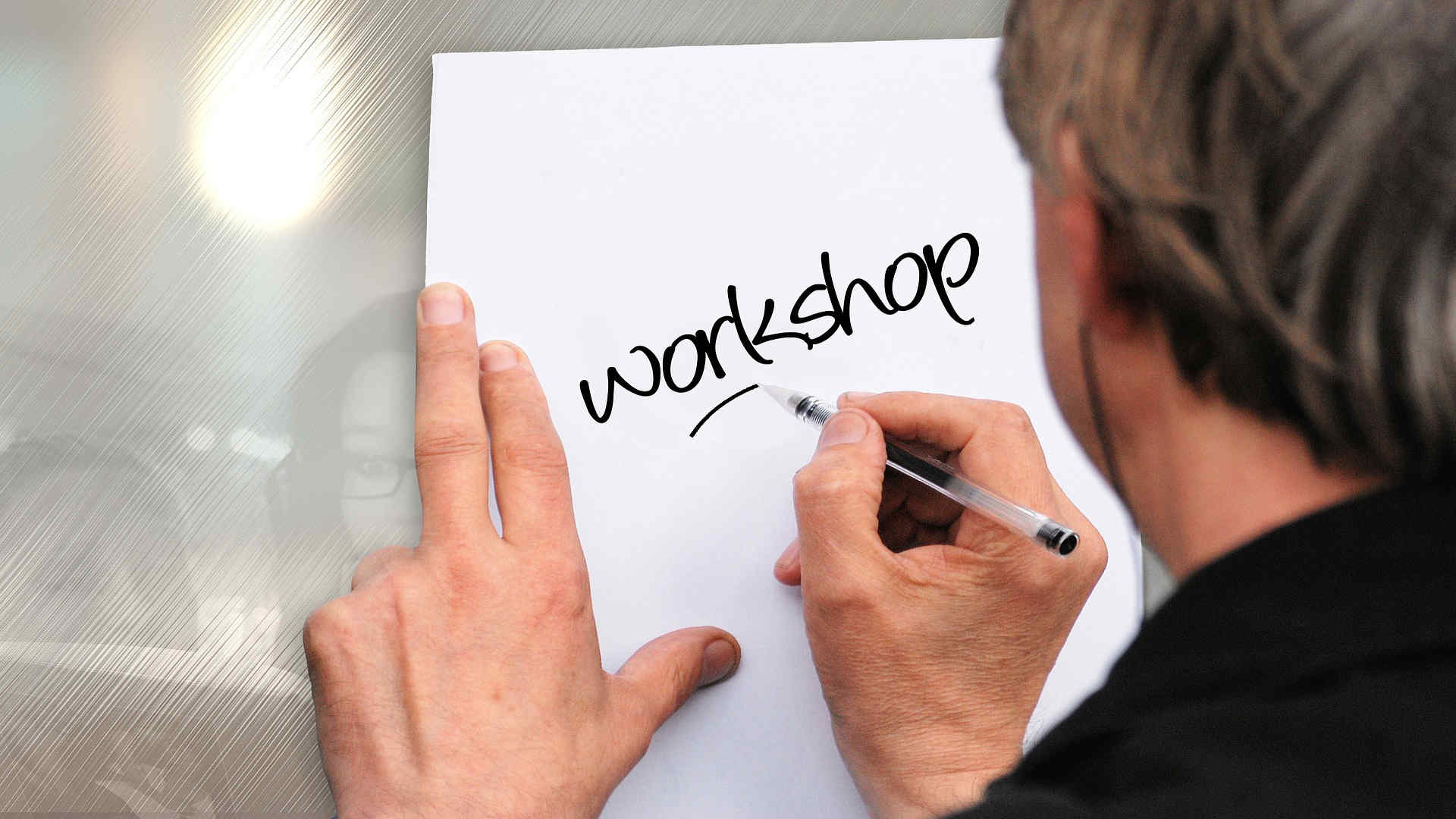 Custom logo
BetterWork Media Group (BMG), formerly Human Capital Media (HCM) and MediaTec Publishing, offers the following Knowledge Management education and training opportunities:
Chief Learning Officer – CLO Media
Training
Chief Learning Officer (CLO) Accelerator Program (9 weeks)
Conferences
Chief Learning Officer Symposium (Spring / Fall)*
(In conjunction with the CLO Learning in Practice Awards (in Fall, since 2004) and the CLO Learning Elite Awards (in Spring, since 2011) ceremonies)

The biannual Chief Learning Officer Symposium (CLO Symposium) is a spring and fall event for corporate learning practitioners only. It brings together the corporate learning community for two and a half days of expert presentations, workshops and networking opportunities. The CLO Symposium represents Chief Learning Officer's dedication to the growth and advancement of the learning industry.
Meetings
CLO Breakfast Club
(until 2020: Spring and Fall event series with annual general topic in various US cities)
2022 Webinars

Dec 2022: Spark Your Learners' Creativity
Nov 2022: From 2022 to Future-Ready
Oct 2022: The Changing Face of Executive Education
Sep 2022: Soft Skills & the Fourth Industrial Revolution
Aug 2022: Engaging Talent with Innovative Tech
Jul 2022: Upskilling & Reskilling: What's the ROI?
Jun 2022: Let's Talk About the 'B' in DEIB
May 2022: Workforce Wellness in 2022
Apr 2022: Inspiring Learners' Spirit of Inquiry
Mar 2022: Experiential Learning in a Hybrid World
Feb 2022: Fostering Talent Connection and Communication in Hybrid/Digital Workplaces
Jan 2022: The 21st Century Career Path

2021 virtual series

Jun 2021: Resilience Through Crisis and Recovery
May 2021: Learning & Development: On the Front Lines
Apr 2021: Accelerating at the Speed of Light: Tech Trends and Challenges in 2021

2020: Faster, Better, Smarter: Creating a Future Ready Workforce
Chicago (POSTPONED), Atlanta (POSTPONED), Dallas (POSTPONED), Boston, Washington D.C., San Francisco (POSTPONED?)
2019: Faster, Better, Smarter: Creating a Future Ready Workforce
Chicago, Atlanta, Dallas, Boston, Washington D.C., San Francisco
2018: Reimagining the Learning Experience
Tampa, Atlanta, Philadelphia, San Francisco, Chicago, Dallas, Seattle, Boston, New York City, Washington D.C., Charlotte, Nashville
2017: The Future of Learning
Chicago, Philadelphia, Dallas, San Francisco, Atlanta, New York City, Washington, D.C., Seattle, Boston, New York City, San Francisco, Chicago
2016: Learning Redefined
Chicago, Dallas, Atlanta, Philadelphia, New York City, San Francisco, Washington, D.C., Boston
2015: Enterprise Education that Lasts
Philadelphia, Dallas, Atlanta, Chicago, Boston, New York City, San Francisco, Washington, D.C.
2014: Big Data Meets Big Learning
Atlanta, Philadelphia, Chicago, Dallas, San Francisco, Boston, New York City, Washington, D.C.
2013: High-Powered Learning: Development for a Changing Workplace
Washington, D.C., New York City, San Francisco, Boston, Atlanta, Philadelphia, Chicago, Dallas
2012: High-Powered Learning: Development for a Changing Workplace
Washington, D.C., New York City, San Francisco, Boston, Atlanta, Chicago, Dallas, Philadelphia
2011: Learning Innovation: Development for a Changing Environment
Atlanta, Philadelphia, Chicago, Dallas, Washington, D.C., San Francisco, Boston, New York City
2010: The Next Frontier for Learning and Development
Washington, D.C., Boston, New York City, San Francisco, Chicago, Atlanta, Dallas, Philadelphia
2009: High-Impact Learning for Lean Times
Boston, New York City, Washington, D.C., San Francisco, Dallas, Philadelphia, Atlanta, Chicago
2008: Learning's Value to the Enterprise
Philadelphia, Chicago, Irving, Atlanta, New York City, San Francisco, Boston, Washington, D.C.
2007: The Business Impact of Learning
Kansas City, Irving, Garden Grove, Chicago, Arlington, Atlanta, Boston, New York City, San Francisco
2006: The 2006 Business Intelligence Report
Dallas, Philadelphia, Chicago, Minneapolis, San Francisco, Boston, New York City, Atlanta
2005: The CLO 2005 Business Intelligence Industry Report
Chicago, New York City, Burlingame, Dallas, Los Angeles, Boston, Arlington, Atlanta
Communities
Chief Learning Officer Network
Webinars
e-Seminars/ Webinars
2021
Dec 2021: Trends Shaping Employee Experience in 2022; Responding to the Skills Imperative; Connecting Skills Development to Career Paths; How Snap Inc. Is Leading the Tech Industry in Keeping Their Diversity Pledge; Servant Leadership and a Sense of Belonging: How Servant Leadership Provides a Framework for Creating an Inclusive Work Environment; The State of Corporate Learning Measurement Today; Juggling 5 Strategic Changes During the Pandemic

Nov 2021: Transforming Through Disruption: An Experimental Approach to Designing for the Future; Building Blocks of Workforce Preparedness and Employability; Learning post-COVID-19 — Are you ready? Think again!; Sustaining Behavioral Change: How Cognitive and Emotional Frames Impact Performance; Turn Your Learning Content into a Competitive Advantage

Oct 2021: Forget the Rest and Go With the Best: How Simplicity Created Access to Culture Change; Creating a Coaching Culture in Your Organization; Re-envision Your Workforce Enablement Strategy to Focus on Performance; 2022 Planning Session: Building the ROI Case for Your Leadership Programs; Aligning More Strategically for the Future of Learning; New Tools for the New Talent Wars: Lessons from the Experts; Mastering Adaptability for Future-Ready L&D; Reskilling and Upskilling in a Hybrid World; How to Create a Customer Focused Culture

Sep 2021: Stop Building Courses. Start Building Experiences; The Promise of Blended Learning in 2021 and Beyond; 7 Lessons: Engaging Staff and Communities During the Pandemic Using Virtual Tournaments; Driving Learning Transformation: Enhance Your Culture Through Your Employee Experience
Aug 2021: Simulation Learning on the Rise: Maximize Your Investment; How to Build the Perfect Digital Learning Academy; Learning At the Moment of Need: The Future of Employee Training; Decision Support by Design: How Enterprise Training Operations Can Maximize Talent Through Automation and Learning Analytics
Jul 2021: Candidate Experience: What Do They Really Want?; Lessons Learned – Delivering a Collaborative Learning Course – An Expert Panel
Jun 2021: Best Practices for Your 2021 Learning in Practice Application; Teams That Learn Together; This Time It's Personal: 3 Models of Learning Personalization: VR Training Platform: How to Measure Value and Prove Impact
May 2021: The ROI of McDonald's Workforce Education Programs; Compliance: The Foundation for an Inclusive Culture; Building a Bright L&D Future: Shape How your Organization Learns; The Employee Experience Metamorphosis; L&D's Next Big Initiative: Designing Memorable & Measurable Learning Journeys; Creating a Coaching Culture: The New Solution to Connect Today's Workforce; Future-Proofing your Organization with Design Thinking-Driven Strategy; Good Ideas Can Come From Anywhere: How TED Masterclass Develops Public Speakers
Apr 2021: How Do You Know What Skills You Need; How LXP is Driving Global Transformation at PepsiCo; Innovational Leadership: Driving Growth and Agility
Mar 2021: Learning how to Learn with Kelly Palmer, Learning & Talent Officer at Degreed; L&D Business Value — A 4-Stage Measurement Model; Measurement Demystified: How to Create a Measurement and Reporting Strategy; [Case Study] Future-Proof Training: How CAE Leveraged a Learning Tech Ecosystem Approach for Rapid Growth; Reskilling for Growth With VR: The Future of Learning Is Immersive; How Airbnb Creates a Culture of Belonging
Feb 2021: Rethink LMS: How to Choose Your Next-Gen Learning Platform and Technology Partner; 4 Skills to Build a Stronger, More Resilient Workforce; Building the LG Electronics Leadership Bench: High Potential Development to Drive High Performance; The Disruptive and the Invisible: How to Create Effective Learning Experiences in 2021; Learning Driven Growth at Schneider Electric; Creating Your Micro-credentialing Strategy
Jan 2021: Getting 2021 Right – Harvard Psychologist on Building Productivity & Wellbeing; Understanding the New SEC Human Capital Disclosures – and what it means for HR, Learning and Talent Teams; The Essential Metrics That Every L&D Professional Needs to Measure

…
2010
Connecting Learning and Hiring: Accelerating On-Boarding and Time to Productivity
Strategic Thinking : Developing Leaders' Skills Faster With Advanced Business Simulations
Enterprise Collaboration: Can You Connect Social Learning and Business Performance?
Performance Portfolios: Eliminating Assessment Subjectivity to Improve Employee Productivity and Engagement
Improving Emotional Intelligence Through Behavioral Style
The Role of Collaborative Technologies in Your 2010 Learning & Development Strategy: Fact or Fiction?
Corporate Learning in 2010: Social, Mobile, Collaborative, Engaging and Fun
Talent-Based Learning: Goodbye to the Stand-Alone LMS
A New Paradigm: Employee Development Solutions in Tough Times
2009
Talent Development as a Corporate Strategy
Blue Ocean Strategy: Create Uncontested Market Space and Make the Competition Irrelevant
Business Next: People-Driven Strategies for Success
Developing Talent: Today's Most Critical Business Imperative
Just-in-Time Training – Easy for the Presenter, Convenient for the Trainee
…
Managing Talent in a 2.0 World – Putting It All Together
2008
Do You Really Need an Enterprise LMS? Maybe not.
The Best of Both Worlds: Cost-Effective, Customized Management Training
Creating an Effective Learning Environment Through the Use of Technology
Learning and Performance Platform: It's All About Optimizing Your Investments
The DNA of Value in the 21st Century Global Economy
Profit-Driven Training Programs for Partners and Customers
Sustaining a Culture of Excellence in Continuous Learning
Customer Training: 5 Ways to Fast-Track Your Programs in a Slow Economy
Elliott Masie: Learning Strategies – A Fresh Look!
Making All Learners Successful! Learning Styles and the Synchronous Classroom
Future of Learning: Everything You Wanted to Know About Web 2.0
Speed Up Software Implementations and Improve End-User Training
A Practical Approach to Introducing Innovative Learning Programs in Your Organization
Competencies: Gateway to Integrated Talent Management
2007
– Learning 2.0: Using Web 2.0 to Create Effective Informal Learning
– Extending Learning Outside Your Borders
– Back to the Future: CLO Symposium Fall 2007 Revisited
– The Increasing Speed of Change and Its Impact on Business
– The Latest Approach to End-User Learning Development and Collaboration
– Selecting an Enterprise Learning Technology Vendor: The Need for an Integrated Technology Solution
– Breakthrough Enterprise Learning and Leadership Trends: What You Need to Know Now
– Building the Next Generation of Leaders at JetBlue
– Improving the Financial Return on Learning: The Next Phase
– Managing Enterprisewide Learning at Capital One University
– Achieving Business Impact: SRA's Business Capture Process
– Why More Enterprise Companies are Adopting Virtual Instructor-Led Training over Traditional Classroom Training
2006
The Next-Generation Approach to Managing and Integrating Content
Virtual Labs: The Next Frontier in Software Training
From the Trenches: Global Succession Planning
Best Practices in Blended Learning: Bringing New Technologies to Development Programs for Maximum Success
Learning in Action: Tactics to Engage Learners and Increase Retention
The Real ROI of Leadership Development: American Express Case Study
Increasing the Strategic Value of Learning Organizations
Enabling Success Through Learning Innovation
Redefining the Role of the Learning Organization: Collaborative and Informal Learning Models and Technologies
Accelerating Leadership Transitions Throughout Your Organization
Custom Development: Creating Better, Faster and More Efficient Content
The Role of Learning in Managing Regulatory Compliance
The Future of Corporate Education: Embedding Learning Into Business Processes
Moving Beyond Traditional Corporate Learning
Driving Growth and Differentiating Brand by Establishing a Leadership Culture
The Emergence of Managed Learning Services
Key Retention and Leadership Development Strategies for Retaining Talent
How to Increase Your Emotional Intelligence in Five Key Areas
Benefits and Best Practices for Moving to an Enterprise-Wide LMS
2005
Leading Corporate Learning Into the Future
Enhancing Sales Force Effectiveness
Learning Content Management Strategies for the Future
LandAmerica: Case Study in Integrating Performance and Learning to Drive Results
Leveraging Technology for Learning Management
Value Creation & Measurement in Learning Environments
Rapid E-Learning: Focus on Virtual ILT
Learning Function Governance: Centralization Strategies for Maximum Business Impact
The Next-Generation of Blended Learning
Preparing for Baby Boomer Retirement
Increasing Workforce Productivity With Integrated Learning and Performance Management
Isolating the Effects of Your Workforce Performance Solutions
Managed Learning Services: Leveraging Technology & Training Outsourcing Services
Running Learning Like a Business
Workforce Performance Management: The Employee Perspective
Formalizing Informal Learning
Succession Planning: Beating the Panic
Managing Human Capital For Strategic Advantages
The CLO Position: Critical Issues and Changing Roles
Workforce Performance Solutions: Engaging Employees to Increase Productivity
Enterprise Education: Making Evaluation Work
Connecting the Middle Managers: The Next Wave of Leadership Development
2004
Corporate Strategy: The CLO's Role
Increasing Partner Effectiveness With Collaborative Learning
Leveraging Learning for Business Impact
Collaborative Tools in the Learning Continuum
Motivating Sales Forces
The Myths and Mysteries of ROI
Needs Assessments: Finding the Right Focus
The Competency Gap: Aligning Education
Moving from Impact to ROI
Implementing and Sustaining ROI
Performance Simulations that Drive Business Results
The Vital CLO: Accountability to the Enterprise and Beyond
Customer Education: Expanding Revenue and Reach for the Organization
The Future Agenda of CLOs
Online Simulations
Blended Learning: Finding What Works
Working Partners: The CLO and Executive Team
2003
Measuring Learning Investments
The Enterprise LMS Market: Where Are We Now?
The Other 80 Percent: Increasing Workforce Productivity
The Strategic Impact of Corporate Learning
War and the Strategic Impact on Enterprise Learning
Organizing Enterprise-Wide e-Learning and Human Capital Management
Enterprise Architecture for e-Learning: Working With the CIO
Assessing Learning Management Systems
The CLO's Role: Enterprise Education and Change Management
Do's and Don'ts for Measuring Cost Benefit Analysis
2002
Collaborative Tools for e-Learning: What Works, What Doesn't
Web Channels
…
Home » Providers