This is no official page!
No warranty for correctness & completeness!
This site will be updated with no ads and linked to its KMedu opportunities
as soon as the provider
subscribes
to this service!
(sample pages:
training
,
university
,
community
,
conference
)
Monthly Featured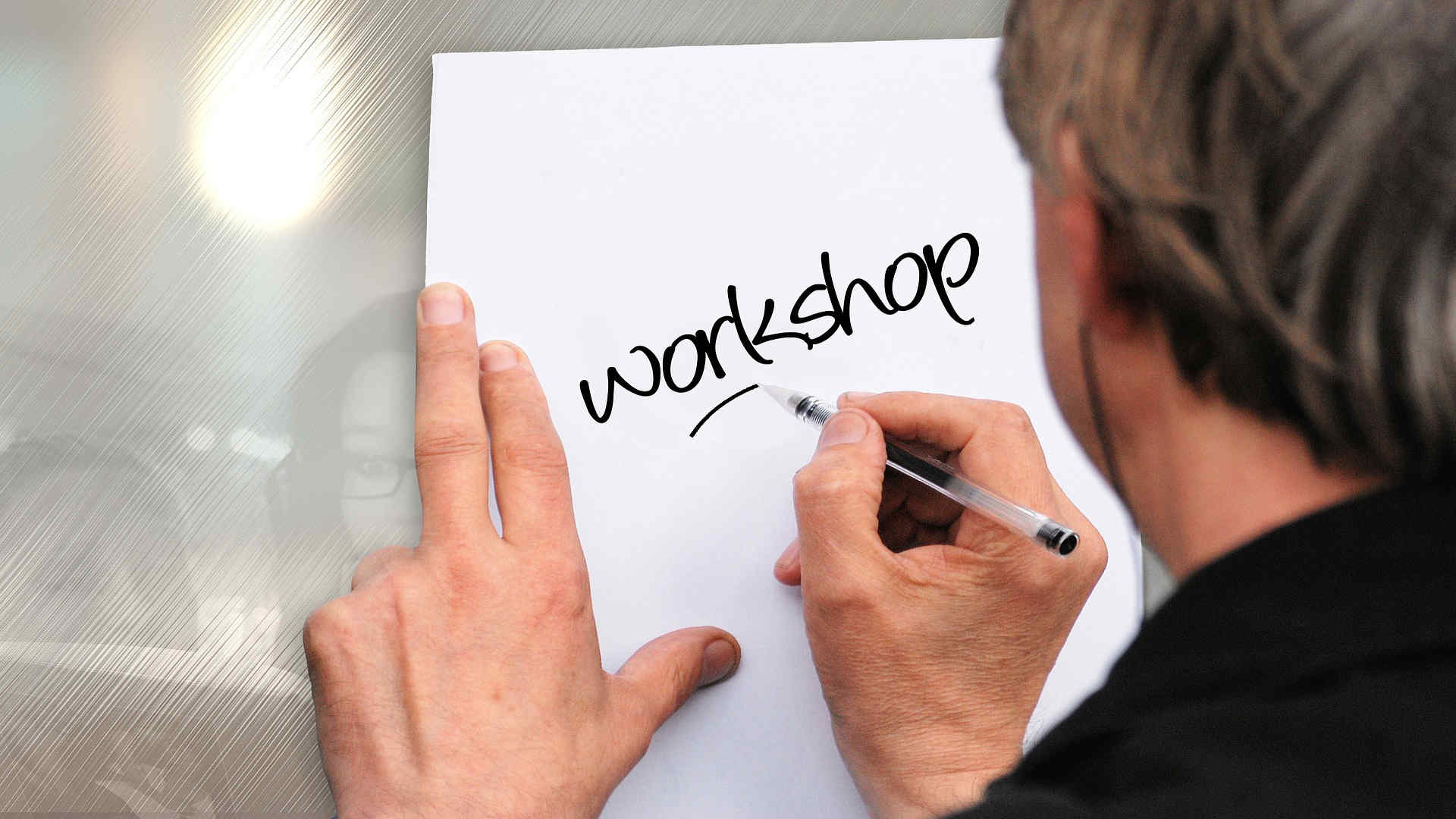 Custom logo
The knowman consulting company offers the following Knowledge Management education and training opportunities:
Training
Open Training
Programa de mentoria e aceleração: KM/h


---

Workshop "Gerir conhecimento na prática"** (2004-2008; com ISQ)
Workshops "Achieving Purposeful Collaboration & Effective Knowledge Flows"

Sep 2015: Working Smarter with Less Email
Oct 2015: Reducing Risk and Enhancing Value by Capturing and Exploiting Critical Knowledge

…
Nov 2009: Apresentação "As ferramentas sociais no apoio aos processos de comunicação, inovação e partilha de conhecimento organizacional"
Oct 2009: Seminário "Criatividade e Gestão do Conhecimento"
Sep 2008: Seminário executivo "Comunidades de Prática"
Aug 2008: Workshop "A gestão do conhecimento e o sucesso das comunidades de prática e como as ferramentas sociais podem ajudar"
Jun 2008: Apresentação "Ferramentas sociais e o seu impacto nos processos organizacionais"
Mar 2008: Apresentação "Ferramentas sociais (blogs, wikis, etc.) no apoio à gestão de conhecimento"
May 2007: Apresentação "Gestão de conhecimento no contexto organizacional"
…
Inhouse Training
Knowledge Management Starter workshop
Knowledge Management Booster workshop
Sessão Executiva: Redes Sociais Corporativas


---

Oct 2016: Formação em criatividade e inovação
Oct 2016: Formação sobre redes e ferramentas sociais
Jun 2016: Workshop "Papel dos RH na Criação e Retenção de Conhecimento Organizacional"
…
Oct 2010: Curso "Redes Sociais como Apoio à Gestão de Conhecimento e à Aprendizagem Organizacional" (2 days)
…
Teaching
Master classes "Gestão da informação e do Conhecimento I+II" (Master in Competitive Intelligence @ Fernando Pessoa University)
Conferences
Social Now*

Social Now, formerly for some time Social Now Europe, is an international event with a unique format, conceived to help you choose tools for the social organisation, whilst reminding you of the importance of adoption and accompanying processes.
Multimedia
Podcast KMOL
May-… 2023: Série E com Entrevistas a Profissionais Lusófonos de Gestão de Conhecimento (10 episódios)

#00 Apresentação da série E
#01 Raquel Balceiro, Profissional Master na Área de Conformidade na Petrobras
#02 Sara Sá Leão, Lead Knowledge Manager na Dynatrace
#03 Rute Viais, Knowledge Culture Manager numa multinacional alemã
#04 Victor Alves, Principal Consultant de Learning & Development na Equinor e Professor nas pós-graduações do CRIE/UFRJ
#05 Viviana Garcia, Digital Workplace Coordinator na UEFA
#06 Laura Henriques, responsável pela Gestão de Conhecimento e da Mudança na área de Gestão de Inovação na ANACOM
#07 Alvaro Gregorio, Head de Inovação do Metrô de São Paulo
#08 Thiago Ribeiro, Supervisor de Integração de Gestão do Conhecimento na Amazul
#09 Teresa Nora, responsável pelas áreas de Gestão do Conhecimento, Formação e Marketing no escritório da Linklaters em Lisboa
#10 Adriana Jacinto, Coordenadora da Equipa de Gestão de Conhecimento e Biblioteca no Alto Comissariado das Nações Unidas para os Direitos Humanos

Set-Nov 2022: Série D de Dados e Dicias (10 episódios)

Série D, de Dados e Dicas
#01 Processos do conhecimento
#02 Estratégia de gestão do conhecimento
#03 Recursos de gestão do conhecimento
#04 Equipa de Gestão de Conhecimento
#05 Tecnologia de apoio à gestão de conhecimento
#06 Atividades de gestão de conhecimento
#07 Desafios à gestão de conhecimento
#08 Incentivos para a gestão de conhecimento
#09 Resultados da gestão de conhecimento
#10 Impacto da covid-19 na gestão de conhecimento
#bonus O que é gestão de conhecimento (compilação das definições)

Mar-Nov 2021: Série C de Celebração, claro! (20 anos do KMOL; 20 episódios)

#00 C de Celebração, claro! – 20 anos de KMOL: É temop de celebrar
#01 O valor do conhecimento
#02 Gerenciando Conhecimento
#03 Chief Knowledge Officers – Diretores de Gestão de Conhecimento
#04 O estado da Gestão de Conhecimento
#05 Gestão de Conhecimento para quê?
#06 Porque falham os projetos de Gestão de Conhecimento
#07 Web 2.0, Ferramentas Sociais e Plataformas Sociais Corporativas
#08 Para ter informação de qualidade é preciso CAVAR
#09 15 regras para travar a inovação na sua organização
#10 A cultura certa
#11 O email é onde o conhecimento vai morrer
#12 Retenção de conhecimento crítico
#13 Comunicação da mudança
#14 Ser líder
#15 Liderança digital
#16 Aprendizagem ao longo da vida
#17 Dados, conhecimento e inovação
#18 Plataformas sociais corporativas em 2021
#19 Equipas, comunidades e redes
#20 Quatro mitos da gestão de conhecimento (20 anos do portal KMOL)

Jan-Feb 2021: Série B, de "Best of", ou de "bites" sobre intranets e plataformas sociais corporativas (35 episódios curtinhos, com cerca de 3 minutos extraídas dos episódios originais)

Uma intranet deve ser S.O.C.I.A.L.
Ajudar os líderes
Uma "hot tip" de Eugenio Lanzetta
O que nos dizem os dados
Medir para quê?
Avaliação de atividade e de impacto
Comunicação descentralizada: um mar de oportunidades
Quem comunica na intranet?
Formatos
Uma "hot tip" de Laura Henriques
Ouvir a organização
Uma equipa para o sucesso
Ao escolher o software para a sua plataforma social…
Um ou mais
Como escolher ferramentas
Uma "hot tip" de Elena Velazquez
Gabarolas!
De que é que os líderes têm medo
O papel dos líderes
Quem sabe o quê
Transparência e inclusão
Apoio às comunidades
Emails, para que (não) vos quero
Coedição
Apoio ao trabalho de equipa
Equipas e Comunidades
Uma questão de tempo
Democratização e simplificação da comunicação e colaboração
Uma "hot tip" de Luciana Hahn Menezes
Social também é trabalho
O empurrão da COVID-19 às plataformas sociais corporativas
Colaboradores apaixonados
Intranets, plataformas sociais corporativas e digital workplace
Aquele em que Ana Neves oferece uma espécie de definição do que são intranets, plataformas sociais corporativas e digital Apresentação

Oct-Dec 2020: Série A: A Original – Sobre intranets e plataformas sociais corporativas (10 episódios)

#01 Intranets e Plataformas Sociais Corporativas
#02 Cenários de utilização das intranets e plataformas sociais corporativas
#03 Plataformas sociais corporativas para melhorar o trabalho de equipa
#04 Impulsionar e alimentar comunidades de prática
#05 Como escolher o software da sua intranet ou plataforma social corporativa
#06 Conteúdo de qualidade na sua intranet
#07 Quem deve estar na equipa de criação e gestão de uma intranet
#08 Como avaliar a sua plataforma social corporativa
#09 Liderança, cultura organizacional e plataformas sociais corporativas
#10 Intranets e plataformas sociais corporativas: fatores críticos de sucesso
Web Channels
…