This is no official page!
No warranty for correctness & completeness!
This site will be updated with no ads and linked to its KMedu opportunities
as soon as the provider
subscribes
to this service!
(sample pages:
training
,
university
,
community
,
conference
)
Monthly Featured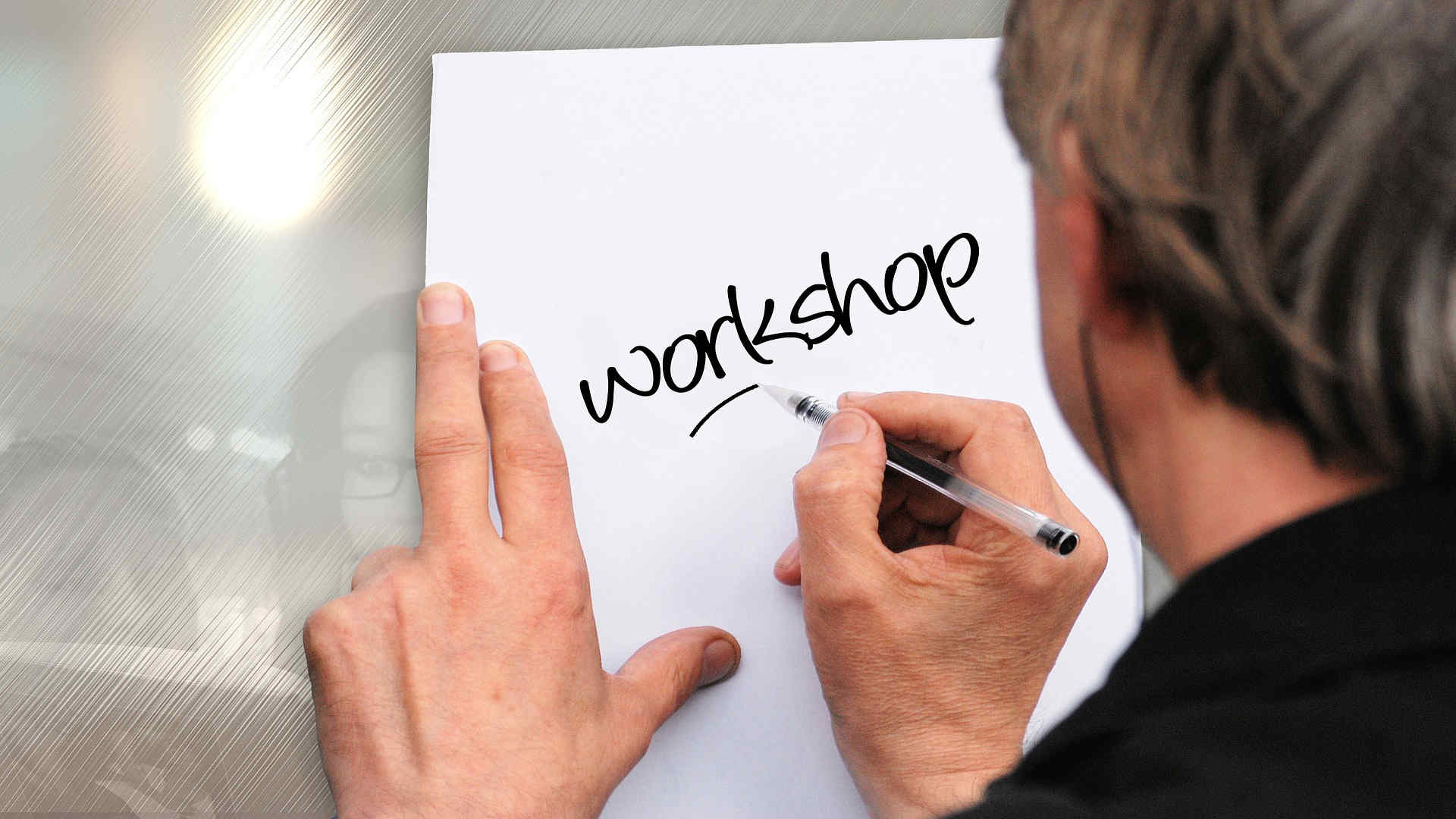 Custom logo
Kongress Media offers the following Knowledge Management education and training opportunities:
Konferenzen
Informations- & Organisations-Management Summit (IOM Summit)* 1)
IOM Digital Workplace Forum* 2)
IOM Hybrid Work Konferenz* 3)

---

Enterprise Digital Workplace Summit** 4)
Enterprise 2.0 Summit (E20S)** 4)
One-day conference with workshops on social collaboration, the future of work & the digital transformation
Enterprise 2.0 Forum** 1)
Blogs, Wikis und Social Networks bieten neue Potentiale und neue Herausforderungen für die interne Kommunikation und Kollaboration. Wie Unternehmen die Potentiale nutzen können und welche Erfolgsfaktoren bei der Einführung dieser Werkzeuge gelten, ist Gegenstand des Enterprise 2.0 Forum. Das Enterprise 2.0 Forum ist eine Ein-Tagesveranstaltung mit Workshops zum Enterprise 2.0 Summit.
Enterprise 2.0 Forum / Paris, 17-18. mars 2010, Paris 4)
L'Enterprise 2.0 Fo Paris est une série d'événements sur les meilleures pratiques et les retours d'expérience autour des nouvelles formes de partage de l'information et de travail collaboratif. Au fur et à mesure que les initiatives Entreprise 2.0 prennent corps et mobilisent les énergies dans de plus en plus d'entreprises, les discussions sur les meilleures pratiques et les stratégies menant à leur adoption deviennent inévitables. L'Enterprise 2.0 FORUM est l'occasion d'un échange de pair à pair, entre praticiens, au sujet de leurs expériences dans l'implémentation et l'adoption des stratégies Entreprise 2.0.
CeBIT Foren

2016-2017: CeBIT Enterprise Digital Arena** 2)
Die CeBIT Enterprise Digital Arena ist eine Fachkonferenz zur digitalen Arbeitsorganisation und Transformation
2014-2015: CeBIT Social Business Arena** 2)
CeBIT Social Business Arena ist der Branchentreff zu den Themen Enterprise 2.0, Social Business und Future of Work auf der CeBIT
2009-2013: CeBIT Webciety**
Die CeBIT Webciety ist eine Web-Konferenz zu Trends und Entwicklungen rund um das Internet
2008-2010: CeBIT FORUM Learning & Knowledge Solutions**
Das CeBIT FORUM Learning & Knowledge Solutions besteht im wesentlichen aus der Diskussion verschiedener Trendthemen, die die aktuellen Entwicklungen und Veränderungen im Bereich des digitalen Lernens und des Wissensmanagement spiegeln.
(Online) Events
Shift/Work Talk online (war: IOM Talk) – wöchentlich // seit 5/2020

Mär 2022:
#083 Erfahrungen in Selbstlern-Initiativen
#081 Hybrid Collaborative Working

Feb 2022:
#077 Lernreisen, E-Portfolios und anderen Innovationen im Modern Workplace Learning

Jan 2022:
#075 The Re-Return of Knowledge Management
#074 Trends im Learning für 2022
…

#e20s Expert Talk online // 2011-12

Nov 2011: Organizing Learning Ideas; Organizing Knowledge

Enterprise 2.0 Dialog** // 2011

Vormittags vor Ort | Die Veranstaltungen des Enterprise 2.0 Dialog bieten ein regionales Zusammentreffen von E2.0-Experten und -Verantwortlichen. Mit jeweils einem Impulsvortrag als Einstieg stellen sie einen optimalen Rahmen für den intensiven Erfahrungsaustausch bereit.

Jun 2011:
Sicherheit im Zeitalter von Web 2.0, Cloud Computing und Mobility | Frankfurt

Mär 2011:
Managing Maturity – Welcher Strategie-Ansatz für die nächste Phase? Einführung von E20 bei der Deutschen Bank | Frankfurt
Informelles lernen der Mitarbeiter durch Nutzung von Enterprise 2.0 bei der Bayer Business Services GmbH | Köln
Herausforderungen der E20/Social Business Einführung gemäß der Roadmap der AIIM | Hannover @CEBIT

Enterprise 2.0 Community Luncheon** // 2009-10

Mit dem "Enterprise 2.0 Community Luncheon" bietet Kongress Media ein neues Networking-Event zum Thema "Enterprise 2.0". In ungezwungener Atmosphäre treffen sich dabei Enterprise 2.0 Praktiker zum Lunch und tauschen sich über ihre Erfahrungen aus.

Okt 2010: Brüssel
Sep 2010: Graz (Lunch @ I-KNOW / CANCELLED), Frankfurt, Köln
Jun 2010: Frankfurt, Köln
Aug 2010: Hamburg
Mär 2010: Hannover (Meetup @ CeBIT Webciety)

Okt 2009: Wien (1. Treffen in Österreich), München (SPECIAL)
Sep 2009: München, Hamburg, Stuttgart, Frankfurt
Jul 2009: Stuttgart
Jun 2009: Frankfurt, Köln, Hamburg
Mär 2009: Hannover (Meetup @ CeBIT Webciety)
Kongress Media Akademie
Seminare
Seminarreihen: Intranet & Enterprise 2.0 Strategietage
Inhouse-Schulungen (Themen: Intranet Management, Grundlagen Enterprise 2.0, Micro-Blogging und -Sharing im Unternehmen, Wikis und Blogs in Unternehmen, Social Media Kompetenz)
Web Channels
…
Home » Providers