Centre for Informatics, Knowledge Management and Knowledge Economy (CIKMKE)*
This is no official page!
No warranty for correctness & completeness!
This site will be updated with no ads and linked to its KMedu opportunities
as soon as the provider
subscribes
to this service!
(sample pages:
training
,
university
,
community
,
conference
)
Monthly Featured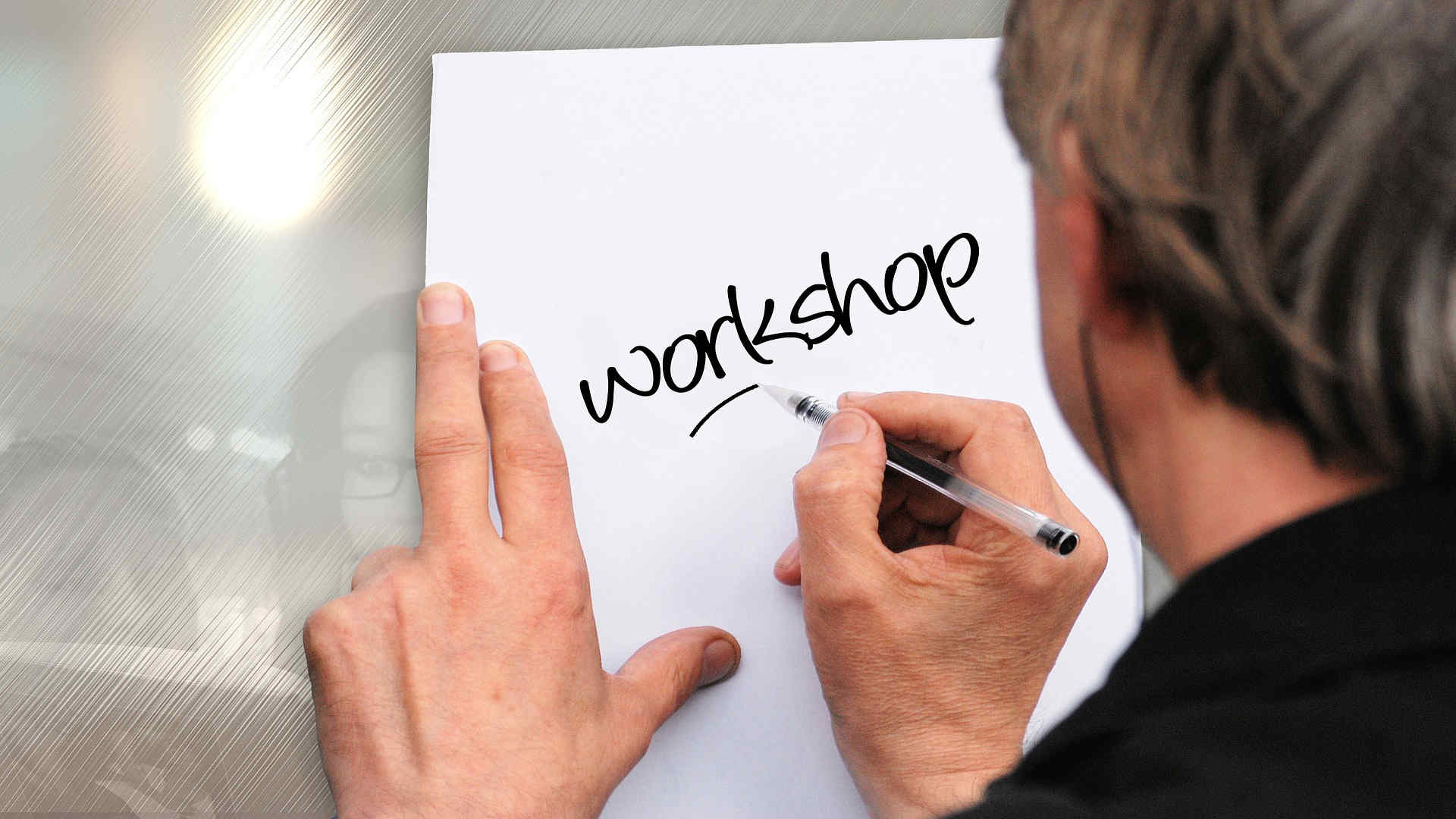 Custom logo
The Centre for Informatics Knowledge Management and Economy (CIKMKE), formerly the South African National Centre for Informatics, Knowledge Management and Knowledge Economy (SANCIKMKE), 1) has offered the following Knowledge Management education and training opportunities:
Communities
South African Knowledge Management Professional Association (SAKMPA) 2)
Informatics and Knowledge Management Academy (IKMAC) 3)
Certificate/Diploma Courses
Knowledge Management and Innovation leadership development programme
Modules (1st year, National Certificate): Managing Government and Organizational Information and Legal Issues; Information Services and Models Used; Knowledge Management; Library and Information Management; Managing Website; Knowledge Economy
Modules (2nd year, National Diploma): Intellectual Trading and Intellectual Property Management; Research, Evaluation and Competitive Advantage; Competitive Advantage in Organisation; Research Projects; Health and Medical Informatics (Optional); Introduction to Foresight as a Tool for Policy-making
Courses
Short courses (Certificates of Attendance)
Knowledge Management (3-5 days) 4)

Knowledge Management Module 1 (day 1-3): Introduction to Knowledge Management; History of Knowledge Management; The Practice of Knowledge Managemen; Pillars of Knowledge Management; Human Capital in Knowledge Management; Knowledge Auditing & Mapping; Web Management; Transforming Government/ Legislature / Organisation with Knowledge Management; Community of Practice (CoP); The Legal and Ethical Aspects of Knowledge Management

Research, monitoring and evaluation in Knowledge Management (3 days)

Course content: Basic concepts; Data Analysis; Problem-based approaches; Knowledge Management Research and Implementation; Knowledge Management Monitoring and Evaluation; Evaluative Research Dynamics; Focus the evaluation; Delineate objectives; Select variables for evaluative research; Developing a Criteria for Selection of Indicators; Report Writing and Research Translation

Managing government, organisational information and legal issues
Knowledge Management champions training
Information services and models
Library and information management
Workshops
Knowledge Economy Workshop
The Practice of Knowledge Management Workshop
Conferences
International Conference on Knowledge Economy (ICKE)**
The biannual International Conference on Knowledge Economy (ICKE) aims to support the "Strategy Towards Knowledge Based Economy" launced by the South African Department of Science and Technology in 2007. ICKE plans to bring international Experts, Industry, Business and Civil Society to converge in South Africa to discuss dynamics of knowledge management and Knowledge Society in the Knowledge Economy. The aim is to provide information and knowledge that will assist the country as it moves towards Knowledge Economy and the Role that can be played by institutions of higher learning, industry, civil society and government in general.
Conference History:
3rd International Conference on Knowledge Economy (ICKE 2013), 27-30 October 2013, Cape Town, South Africa
Conference Theme: Consolidating Pillars of Knowledge Economy for Economic Growth and Employment Creation: A Review and Structural Reform
(Co-hosts: SANCIKMKE, Province of the Eastern Cape, South African Knowledge Management Professional Association, Informatics and Knowledge Management Academy)

Plenary:
Knowledge management the key for effective sustainable development in the Arab Region
Harnessing Efforts in order to Realise the Promise of Abundant Wealth Creation brought about by Knowledge Economy and how this Translates to Job Creation
Does Knowledge Economics Address Learning Challenges Problems in Poor Countries?
Knowledge Management in support of inclusive development in Africa, the economics
The Transformational Future of Knowledge Economies
Co-creation as a Breakthrough Approach for Enterprises in the New Economy
Who Knows, Wins
Achieving Knowledge Driven Results
The Importance of Key Performance Indicators in Evaluating Knowledge Management Performance

Presentations:
M-PESA: Mobile Technology for Knowledge Economy in Kenya
Implementation of Enterprise Content Management Systems in the Green Economy
Institutionalisation of KM as a tool to drive Innovation and Economic Development in Kenya
The Media as a tool for Knowledge Management in Development
Social Intelligence Reporting: An Innovative Model of Accountability in Kenya
Who owns South Africa: Can ECM Systems and related Technologies help the Government answer this critical question?
Restoration, Preservation, and dissemination of the Histroy, Heritage and Culture of an Ancient African Tribe using Enterprise Content Management Systems: A case study of the Amahlubi Nation
Nature of Illness According to Indigenous Philosophical Psychology
Documenting and Mapping Key Business Processes: A Knowledge Management Approach
Protecting, preserving and promoting the indigenous knowledge of South African communities through the National Recordal System initiative: a case study of the Bakgatla-Ba-Kgafela community of the Moruleng village, North West
Knowledge Management In Nigerian Universities: Challenges and Opportunites
Learning 2.0 in Knowledge Society : A case study of a pilot project in Zambia

Panel Discussions:
Repackaging Educational Content into Animations and Virtual Laboratories towards Digital Education

Pre-conference Workshops (Oct 27):
Online Learning Modules on Knowledge Economics (accredited by IKMAC (level 5), part of KM courses accredited by PSETA)
Knowledge Management: Tools, Tactics, and Techniques for Success (w. pre-workshop assignment)

2nd International Conference on Knowledge Economy (ICKE 2011), 24-28 October 2011, East London, South Africa
Conference Theme: Leveraging Knowledge to Grow Economy of Under-Resourced Areas of the World
(Organizers: SANCIKMKE, South African Knowledge Management Professional Association, Informatics and Knowledge Management Academy)

Plenary:
A competitive advantage for Community Business Enterprise Development for Skills Development, Wealth Creation and Job Creation
Why are knowledge organisation systems important?
How to Leverage innovation best practices and knowledge management best practices on a small budget to get big returns
Translating Knowledge into Knowledge Economy Development
The Economics of Knowledge applied to African Community Learning
TBA Virtual Talk

Presentations:
Overview of Innovation and Knowledge Management in Health Department, E.C.
Inducting students into knowledge communities via literacy instruction in the Commerce Extended Studies Programme of Rhodes University
Empowering women in Africa through eLearning
Online Knowledge Sharing in University Academic Departments: the experience of the University of Fort Hare
Challenges Of Knowledge Harvesting In The Public Sector
Integrated Development Plan (Idp) Service Delivery Impact Assessment Study: A Case Study Of Buffalo City Municipality (Bcm)
Knowledge Management (Km) Strategy And Implementation Plan
Understanding Factors That Influence South African Consumers To Use Online Shopping
The impact of knowledge sharing on the economic development of the community of Temba Township, South Africa
An Assessment of the Relationship between Enterprise and knowledge centres in Nigeria
Information and Semiotics (Poster)
Knowledge Audit In Buffalo City Municipality (Poster)

Pre-conference Workshops (Oct 23):
A Leaders Guide to Knowledge Management: Drawing on the Past to Enhance Future Performance

Post-conference Workshops (Oct 27-28):
Developing a Knowledge Economy Strategy for South Africa (Roundtable workshop)

International Conference on Knowledge Economy (ICKE 2009), 20-22 October 2009, Sandton, South Africa
Conference Theme: The Dynamics of Knowledge Based Economy
(Organizers: SANCIKMKE)

Keynotes:
TBA

Plenary:
Assessing and Developing the Global Knowledge Economy
The Knowledge Economy – contextual imperative for Strategic Leadership in a postindustrial world
A History of Things to Come to Where Knowledge Management Takes Us
A structured approach on the Practice of Knowledge Management
If Knowledge is power why am I always in the Dark
Institutional Knowledge and Information Ecology in a Free Software Ecosystem
UK Competitiveness in the Knowledge Driven Economy 10yrs on Review of Transformation and Progress in the UK since 1998 Government White Paper
Social Knowledge Management and Working in a 2.0 World: The World of Work in a Brink of Transformation
Organisation Knowledge Excellence

Parallel Sessions:
Knowledge Management
Knowledge Economy

Panel Discussion
Information and Knowledge Management Society: formation, roles and objectives
A Note on the Socratic Dialogue

Pre-conference Workshops (Oct 19):
A Leaders Guide to Knowledge Management: Drawing on the Past to Enhance Future Performance
Web Channels
…
Home » Providers