No warranty for correctness & completeness!
This site will be updated with no ads and linked to its KMedu opportunities
as soon as the provider subscribes to this service!
(sample pages: training, university, community, conference)
Monthly Featured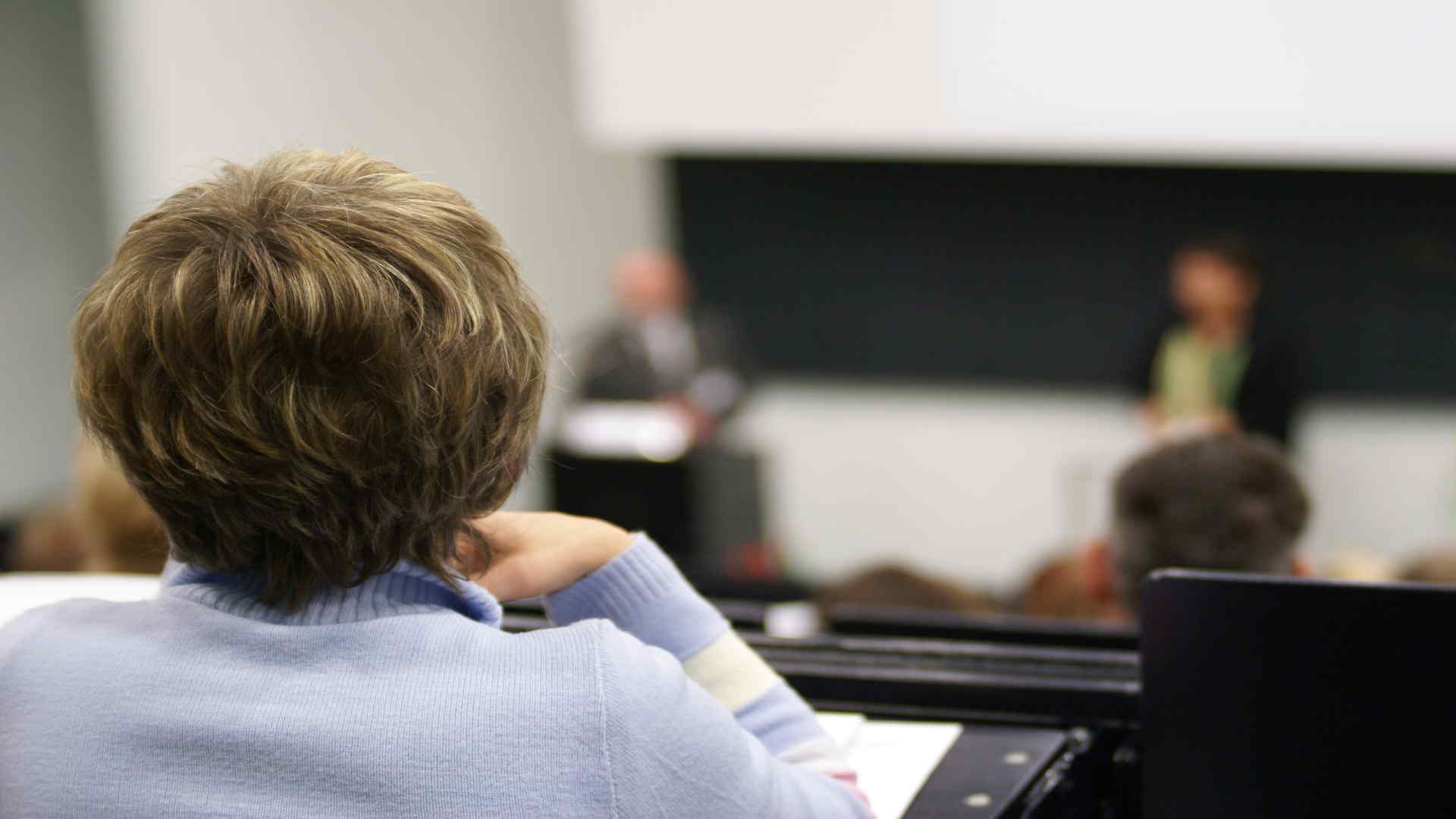 Custom logo
The Bangkok University (BU) or Bangkok University International (BUI) for the univerity's international programs, formerly the Bangkok College and the Thai Technical School, offers the following Knowledge Management education and training opportunities:
School of Business Administration > Institute for Knowledge and Innovation – South-East Asia (IKI-SEA)1)
Graduate Degrees/Programs
Doctor of Philosophy in Knowledge Management and Innovation Management (PHD-KIM)
Dual Ph.D. degree (Ph.D. in Knowledge Management and Innovation Management; Ph.D. in Management) 2)
Certificate Courses
Organizational Knowledge Sharing (OKS) Certificate Programs
(together with The World Bank Group's South-South Facility KS4R program)

2019-present: Knowledge Strategy Certificate Program (3 days), Knowledge Capture Certificate Program (3 days), Knowledge Dissemination Certificate Program (3 days)
2017-2018: OKS Strategy Certificate Program (5 days), OKS Technical Certificate Program (5 days)

Organizational Knowledge Sharing (OKS) Certificate Programs, 6/18 Singapore Edition

OKS Strategy Certificate (2 days)
OKS Knowledge Capture Certificate (2 days)
Training
Workshops & Seminars on Demand (example topics)
Boosting Creativity
Innnovation Management
Social Network Analysis (SNA)
Identifying your critical knowledge (using MASK II method)
Knowledge Management Strategy and strategic alignment
Eliciting/capturing the knowledge of your experts and create a knowledge book (MASK I method)
Mapping Knowledge Processes and Knowledge Process Improvement
Learning tools and processes (After action review (AAR), Retrospect, Peer assist)
Knowledge Engineering
Knowledge Mapping
Intellectual Capital
Taxonomies, Ontologies
Social Networking Tools (Web 2.0)
Knowledge Cafés
Knowledge Portals
Knowledge Discovery, Data Mining
Becoming a Learning Organization
Document and Content management Systems
Storytelling
Knowledge Management and Project Management
The Chief Knowledge Officer (CKO)
Knowledge Management in your specific industry (Banking, Government, Healthcare, …)
Tools to boost you creativity
Team facilitation
Research methodologies (quantitative and qualitative methods)
Corporate culture assessment
Organizational trust
…
Knowledge Management Seminar Series (certified program; 1 day/6 hours; 2008 in partnership with Professional Training Service)
Understanding Knowledge Management (#1)
Knowledge Management Strategies (#2)
The Human Aspect of Knowledge Management (#3)
Knowledge Management Processes (#4)
The IT Aspect of Knowledge Management (#5)
Knowledge Management Roadmap (#6)
Assesssing your companies readiness for Knowledge Management (#7)
Knowledge Management Metrics and Measurements (#8)
Communities of Practice (#9)
Knowledge Management & Innovation (#10)
Workshops
May 2018: Leveraging Knowledge flows to co-create Strategy (ICMLG Pre-Conference Workshop; open to public)
Mar 2011: How to Succeed in One to One Knowledge Sharing: A Mentoring and Coaching Workshop
Mentoring System and Culture; Coaching Relations
IKI-SEA (Knowledge Management World) Seminar Series (free)
Apr 2012: Empowering Decision-Makers: Proactive Approach to Compete in a Turbulent World
Empowering Decision-Makers – Session One & Two
Mar 2012: The Roles of Leadership in Managing Unexpected Situations (with The Stock Exchange of Thailand)
From Robustness to Resilience,the new dynamics of strategy; Dealing with Unexpected Situations: A Leadership Perspective; Knowledge Leadership
Oct 2011: Innovation Revolution: Technological Breakthroughs, Business Opportunities
Session 1: What lies ahead?; Session 2: Mega Crisis; Session 3: Innovation Revolution; Session 4: Finding the positions; Book
Signing Session: Technology's Promise: Expert Knowledge on the Transformation of Business Society
Mar 2011: Strategies for Success in Knowledge Management in Singapore
Learning from a KM Guru; KIM Program Open House; Greetings from Ph.D. KIM faculty members and current students
Feb 2011: Knowledge Sharing Across Cultures
Transferring knowledge across countries and cultures; Knowledge Expedition of Mother Theeta's Indigo Dyed Textile; Factors influencing knowledge sharing between expatriates managers and their Thai subordinates in the context of multinational
corporations in Thailand
Oct 2010: Designing the Innovation Process: Building, Managing, Communicating and Measuring
Designing the Innovation Process Part 1 & Part 2
Sep 2010: From Knowledge to Innovation
Introduction: From Knowledge to Innovation; Internal Knowledge Markets; The Knowledge Management Journey of PTT Chemical Plc
Jul 2010: Knowledge Management lessons learned from the USA and from Thailand (with the Knowledge Management Institute Thailand)
Theory to practice – A continuum; Total Knowledge Management: The management of content, communities and consciousness
May 2010: How can you identify and capture the critical knowledge of your experts? (CANCELLED)
Critical Knowledge Analysis – A strategic tool; Capturing and modeling knowledge using the MASK Method
Dec 2009: What is your intellectual property worth? (with the National Innovation Agency)
Measuring the Unmeasurable; Intellectual Property Protection Strategy; Intellectual Capital II: Experiments and Potentials. The case of Silpakorn University
Apr 2009: Shaping creative learning environments: Success Stories
Building Creative Digital Media Sectors: Experience from Hong-Kong and Singapore; Innovation at TRUE Corporation; Case Study of Krungthai Card (KTC): Strategy to Build a Creative Organization
Jan 2009: Insights from International Knowledge Management Practitioners
The Fall and Rise of Knowledge Management; The Pragmatic Approach to Crafting a Knowledge Management Strategy for PTTEP; Knowledge Management Practices in Norwegian Organizations
May 2008: Knowledge Management in competitive age
Knowledge Management Best Practices; The Mapping of Critical Knowledge: A Tool for Strategic Management
Jan 2008: Knowledge Management and Organizational Performance
Knowledge Management through Social Tools Empowers People; Knowledge & Sustainable Enterprises; Knowledge Café: What are the barriers to making Knowledge Management a success in an organization and how do you overcome them?; How to empower your employees
Nov 2007: How Knowledge Management can Improve Organization Performance
Understanding Knowledge Management; Empowering People To Work More Productively With Lotus Solution; Bringing Knowledge Management to Work by Broadband Technology
Events
Global Most Innovative Enterprises (MIKE) Award Ceremony, February 25, 2021, Virtual venue
Webinars
May 2021: Thailand and Global Most Innovative Knowledge Enterprise (MIKE) Awards information session
Nov 2020: Can Artificial Intelligence be Creative? (TDBK Talk: Global Tech Review, Episode #16)
Organizational Knowledge Sharing (OKS) Dialogue Series
(together with The World Bank Group's South-South Facility KS4R program)
Oct 2020: Capturing and Scharing Solutions During Pandemic: how cities are mobilizing to share knowledge and experience on managing the Covid 19 pandemic
Speakers
Free Innovation Lunch Talk at your Company
Example Topics: Knowledge Management, Innovation Management, Collaboration, Information & Communication and Technology Management, Organizational Learning, Enterprise and Web 2.0 Technologies, Change Management, Strategic Management, Intellectual Capital, Leadership, Organizational and National Culture
Conferences
Asia Conference on Knowledge and Innovation Management (ACKIM)*
(co-organized by: Institute for Knowledge and Innovation Southeast Asia (IKI-SEA), Bangkok University and International Journal of Innovation, Management and Technology, IACSIT Press)
International Society for Professional Innovation Management Connects (ISPIM Connects) Bangkok, 1-4 March 2020, Bangkok, Thailand
(Organizer: International Society for Professional Innovation Management)
Thailand Knowledge Management Network Forum (TKMN Forum), January 31, 2019, Bangkok, Thailand
(Organizer: Thailand Knowledge Management Network)
Global Leaders Who Innovate Next Knowledge Summit (G-LINK Summit), October 4 – 6, 2017, Bangkok University, Bangkok, Thailand
Asian Symposium on Creativity and Innovation Management (ASCIM), February 21 – 26, 2016, Bangkok, Thailand
12th International Conference on Intellectual Capital, Knowledge Management & Organisational Learning (ICICKM 2015), 5-6 November 2015, The Institute for Knowledge and Innovation Southeast Asia (IKI-SEA) of Bangkok University, Bangkok, Thailand
(Organizer: Academic Conferences & Publishing International)
Creative Bangkok Workshop 2014, October 12 – 17, 2014, Bangkok University, Bangkok, Thailand
7th International Conference on Innovation and Knowledge Management in Asia Pacific (IKMAP 2014), 9-10 October 2014, Bangkok University, Bangkok, Thailand
(Organizer: Hong Kong Polytechnic University (PolyU), Knowledge Management and Innovation Research Centre (KMIRC))
Co-located: Most Admired Knowledge Enterprises (MAKE) Award Forum, Oct 9
Workshop on University Technology Transfer and Knowledge Exchange: Strategic Directions for Sustainable Economic Growth, April 30 – May 2, 2014, Bangkok, Thailand
Videos
IKI Talks (recorded Knowledge Management and Innovation Expert Interviews)
Season 2 & 3: not continued
2014 (Season 1; 34 Int'l Experts): Aurilla Aurélie Bechina Arntzen, Alex Bennet, Arthur Shelley, William E. Halal, Bruno Laporte, David Snowden, Eric Tsui, Francesco A. Calabrese, Geoff Parcell, Jean-Louis Ermine, Johann Kinghorn, Kate Andrews, Patrick Lambe, Manasi Shukla, Nancy Dixon, Rivadávia C. Drummond de Alvarenga Neto, Ron Young, Steve Barth, Thierry Isckia, Tom Young, Vincent Ribière, Waltraut Ritter, Michael Stankosky, Debra Amidon, Steve Newman, Rudy Garrity, Eunika Mercier-Laurent, Annie Green, Denise A. D. Bedford, Mary Adams, Valerie Chanal, Peter Heisig, Michel Grundstein, ?
Communities
Thailand Knowledge Management Network (TKMN) 3)
Innovation and Knowledge Management Club (iklub)* (2012-2015)4)

iklub Special Interest Groups (SIGs) on innovation and knowledge management issues
Meetings
Bi-monthly meetings of the Innovation and Knowledge Management Club (iklub)**
Innovation and Knowledge Management Club (iklub) special events (workshops, lectures, seminars, etc.)**
Breakfast Talks (one hour, morning)
Nov 2011: Are you fully taking advantage of your organizational knowledge? (with the German-Thai Chamber of Commerce)
Web Channels
…
Home » Providers