Institute for International Research (IIR)*
This is no official page!
No warranty for correctness & completeness!
This site will be updated with no ads and linked to its KMedu opportunities
as soon as the provider
subscribes
to this service!
(sample pages:
training
,
university
,
community
,
conference
)
Monthly Featured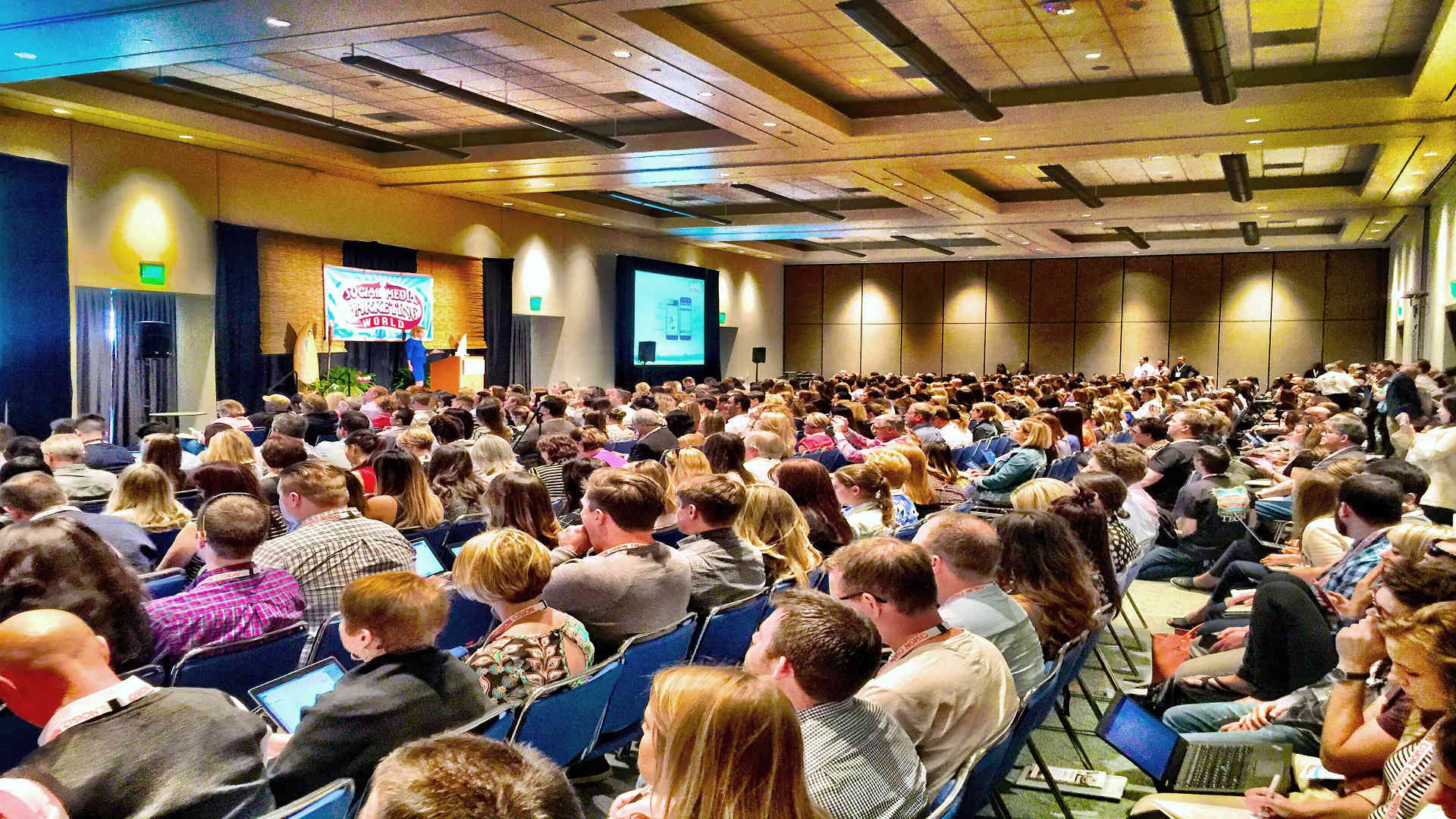 Custom logo
The Institute for International Research (IIR), absorbed into Informa Connect, part of Informa,1) has offered the following Knowledge Management education and training opportunities:
Institute for International Research (IIR) USA*
Conferences
Braintrust International – Knowledge Management Summit (Braintrust)**

Communities of Practice Conference**

Tacit Knowledge Roundtable**

Managing Knowledge Management Projects

Leveraging Your "Intellectual Capital" Through the Power of Storytelling: Exploring the Narrative Structures of Knowledge, June 27, 2001, Washington DC, USA

Keynote Kick-Off: The Springboard: How Storytelling Ignites Action in Knowledge-Era Organizations
Interactive Session: Using Storytelling to Build Community in Business
Story Workshop: Story in the Corporate Arena: How Storytelling Can Ignite Collaboration and Creativity

Using Storytelling to Build a Culture of Collaboration and Knowledge Sharing, April 10, 2000, San Diego, CA, USA
Various Conferences
Knowledge Management Metrics, July 23-25, 2001, Cambridge, MA, USA
Conference Theme: Measuring the Value of your Knowledge Management Strategy

Presentations:
Valuing Intangibles
Does Knowledge Management Make Financial Sense: A Practical Framework for Knowledge Management Metrics
Measuring What Matters: Understanding Value Creation in the Knowledge Economy
Maximize Return on Initiative
Using Knowledge Management to Validate ROI of Business Projects
Unleashing Hidden Value
Enterprise Metrics for Business Value at Dow (co-presentation)
Proven Practices, Proven Metrics, Proven Process (interactive session)
Measuring Strategic Value of Knowledge Management Initiatives
Re-Valuing Companies in Terms of Intangibles
Exploring the Costs and Benefits of Communities
Measuring Up

Pre-conference Workshops (Jul 23):
Solving the Knowledge Value Equation

Bridging The Gap Between eLearning and Knowledge Management, July 26, 2001, Boston, MA, USA
Conference Theme: Enabling a Dynamic Flow and Growth to an Organization's Intellectual Capital

Presentations:
Linking Learning and Knowledge in Organizations
Designing Effective eLearning Communities
Bringing Knowledge to Life through Collaborative (E)Learning

Networking Luncheon and Open Space
Interactive Session

Managing and Measuring Your Intellectual Capital – Account for Your Knowledge Advantage, 20-21 March 2000, Orlando, FL, USA
Knowledge Management Practices for the Financial Services Industry, July 26-28, 2000, New York, NY, USA
Conference Theme: Investing in Knowledge Management for Bottom-Line Results

Presentations:
Developing a Comprehensive Knowledge Strategy for the Financial Services
Knowledge Management Applications for Financial Services—From Strategy to Results
Making the Knowledge-Strategy Connection
Integrating Knowledge Management And E-Business Strategies … Or, How To Save "Titanics"
Leading Knowledge Management Within a Financial Services Organization: Grass Roots v. Top Down
Knowledge Sharing: Use of Performance-Centered Business Practices
Corporate Storytelling and Digital Video: Bringing Hollywood Inside the Enterprise
…

Post-conference Workshop

Collaborative Workplace: Ways To Increase Business Intelligence By Sharing Knowledge, November 1-2, 1999, Atlanta, GA, USA
Leveraging Technology to Create Customer-Focused Knowledge Management Solutions, June 17-18, 1999, Boston, MA, USA
Knowledge Management for the Bio/Pharmaceutical Industry, March 24-26, 1999, Washington, DC, USA
Constructing Your Organization's Knowledge Base, January 20-22, 1999, San Diego, CA, USA
Seminars
Dec 2001: Utilizing Project Management Techniques, Strategies and Principles for Implementing Knowledge Management Initiatives
Institute for International Research (IIR) Deutschland* 2)
Konferenzen
IIR Technology Web 2.0 Kongress**
e-Collaboration Forum**
(IIR Technology in Kooperation mit der Deutschen Notes User Group)

e-Collaboration Forum 2008, 23.-25. September 2008, Frankfurt/Main, Deutschland
Konferenz-Thema: Unified Communication und Collaboration intern und über Unternehmensgrenzen hinweg
Post-Konferenz Intensiv-Workshop (25. Sep): Angewandte eCollaboration – Methoden der virtuellen Teamarbeit und deren Umsetzung mit modernen Werkzeugen
e-Collaboration Forum 2007, 15.-17. Oktober 2007, Frankfurt/Main, Deutschland
Konferenz-Thema: Organisation und praktische Umsetzung virtueller Teams – Vertrauen schaffen für webbbasierte Collaboration
Post-Konferenz Intensiv-Workshop (17. Okt): Angewandte eCollaboration – Methoden der virtuellen Teamarbeit und deren Umsetzung mit modernen eCollaboration-Werkzeugen
e-Collaboration Forum 2006, 05.-08. Dezember 2006, Offenbach, Deutschland
Konferenz-Thema: Umsetzungsstrategien für webbasierten Kundendialog, Projekt- und Teamarbeit
Pre- & Post-Konferenz Workshops (05./08. Dez): Chancen und Herausforderungen von Unternehmen bei der Führung von virtuellen Teams auf Distanz; eCollaboration in der Praxis – Von Diskussionsforen und Web 2.0: Auswahl, Implementierung und Nutzung von zukunftsorientierten IT-Werkzeugen und Methodiken

Knowledge to Process Forum, 8.-9. Mai 2007, Offenbach
(In Kooperation mit: European Research Center for Knowledge and Innovation (eureki), Gesellschaft für Wissensmanagement e.V. (GfWM), Semantic Web School)
Untertitel: Das Forum für geschäftsprozessunterstützendes Wissensmanagement
IIR Knowledge Management Praxisforum**

IIR Praxisforum Knowledge Management, 23.-25. November 2004, Mainz
Konferenz-Thema: Anwendungsfelder – Erfolgsfaktoren – Technologien
Post-Konferenz Workshops (25. Nov): Best Practice Transfer – das ungenutzte Potential
IIR Praxisforum Knowledge Management, 18.-20. November 2003, Offenbach
Konferenz-Thema: Wissensmanagement in der Unternehmenspraxis – Stolpersteine vermeiden und Mehrwert generieren
Post-Konferenz Workshops (20. Nov): Nutzung vorhandener IT-Infrastrukturen für Knowledge Management: Vom Informations- zum Wissensmanagement
IIR Praxisforum Knowledge Management, 27.-29.November 2002, Mainz
Konferenz-Thema: IT-gestütztes Wissensmanagement in der Unternehmenspraxis
Post-Konferenz Workshops (29. Nov): Das Knowledge-Management-Projekt im Unternehmen; Technische Umsetzung von Knowledge Management:
– Methoden, Tools und Best Practice

Fachkonferenz Wissensmanagement für Automobilzulieferer und -hersteller, 11. – 12. Juni 2001, München
Post-Konferenz Intensivseminar (13. Jun)
Fachkonferenz Wissensmanagement und Intranet für Finanzdienstleister, 29. – 30. Mai 2001, Frankfurt/Main
Post-Konferenz Intensivseminar (31. Mai)
Zertifizierung
Certified Knowledge Manager

1. Tag:
Schritt I: Wie Sie Ihre Knowledge-Management-Strategie entwickeln
Workshop: Entwickeln Sie eine Knowledge-Management-Strategie für ein Beispielunternehmen.

2. Tag:
Schritt II: Wie Sie ein erfolgreiches Knowledge-Management-Projekt planen
Workshop: Planen Sie ein KM-Projekt für ein Beispielunternehmen.

3. Tag:
Schritt III: Wie Sie den Faktor "Technik" für Ihr Knowledge Management nutzen
Live-Demo: Sehen Sie, was aktuelle KM-Software leisten kann (und was nicht).

4. Tag:
Schritt IV: Wie Sie Ihre Mit-"Arbeiter" zu Mit-"Denkern" machen
Workshop: Entwickeln Sie ein Programm zur Mitarbeitermotivation.

5. Tag:
Schritt V: Wie Sie bei der Durchführung von Knowledge-Management-Projekten vorgehen
Workshop: Entwickeln Sie einen Plan zur Durchführung eines KM-Projektes im Beispielunternehmen.
Seminare
Wissensdatenbanken: Wissensmanagement erfolgreich umsetzen (war: Aufbau und Organisation von Wissensdatenbanken: Wissen gewinnen, organisieren und verteilen)
Knowledge-Management-Projekte erfolgreich durchführen (Wissensmanagement in der Praxis)
Knowledge Management (Wissensmanagement)
International Centre For Business Information (ICBI) / Institute for International Research (IIR) UK
Communities
Innovation Knowledge Opportunity Network (IKON)
Conferences
Innovation Knowledge Opportunity Network (IKON) International Congress

3rd IKON Congress, 30 June – 1 July 1999, Amsterdam, The Netherlands
Congress Theme: Applying Knowledge Management for Profit

Pre-Conference Seminars (Jun 29):
improved Tools and Techniques for the Delivery of Competitive Advantage
Practical Techniques For Knowledge Disclosure And Dissemination

Plenary Presentations:
Knowledge Assets & New Information and Communication Technologies – Developing Appropriate Tools for the Networked Age.
Delivering Improved Team And Business Performance – Adding Work Roles To Team Roles
The Firm As A Constellation of Competencies – Seizing the Opportunities and Managing the Risks of New and Emerging Organisational Structures
Successfully Employing Knowledge Management Tools To Build Profitable New Organisational Capabilities and Increase Revenue Generation
Creating The Global Coffee Room: Practical Lessons On How The Work Environment Facilitates Knowledge-Sharing
Employing Complexity Theory To Achieve Peak Performance Within Your Business – Practical And Concrete Methods For Improved Competitiveness
Managing The Knowledge Implications Of Multi-National Mergers – The BP Amoco Case – A Meeting Of Minds
Linking Internal & External Knowledge More Efficiently To Improve Supply Chain & Customer Facing Business Performance
Developing The Physical And Technological Infrastructure To Support The Knowledge Management Needs Of Your Organisation
Improving the Organisation's Capacity for Knowledge Capture Through Story Telling – Developing Tools for Practical Application

STREAM: Practically Applying Knowledge Management For Profit & Competitive Advantage
Employing The Latest Generation of Intellectual Capital Tools To Monitor, Forecast & Communicate Changes in Earnings Capacity
Transforming Your Competitive Positioning Through Knowledge
Delivering Improved Gearing and Competitive Positioning Through Knowledge Management
Developing Tools For Improved Innovation – Knowledge Led Strategies For Lasting Improvement And Competitive Advantage
Practical Steps to Ensuring Your Knowledge Management Initiatives Are Flexible, Responsive And Integrated With Your Specific Business Needs and Processes
Successfully Applying KM Strategies For Business Benefit – Striving Towards Multi-Nationally Integrated Systems And Processes

STREAM: Maximising The Effectiveness Of Your Information & Knowledge Infrastructure
Intranet Best Practice – Identifying Key Steps For Maximising Profitability
Developing Superior Classification Strategies, Techniques & Systems to Identify and Exploit Real Information
Developing New Models And Latest Thinking In The Valuation And Measurement Of Intellectual Capital
Implementing Knowledge Management In The Organisation : From Theory To Practice – The First Year Case Study Focus Session On Enhancing The Role Of Internal And External Networks And Alliances For Strategic Knowledge Creation And Development
Setting and Achieving Legitimate Goals for IT in Knowledge Management

STREAM: Knowledge In The Digital Age; Grasping The Next Generation of Business Benefits
The New Economy: Knowledge Management is Business Strategy (and Vice Versa)
Revolution In Entertainment: How Knowledge-Based Systems Will Transform The Entertainment Sector In The Future
Knowledge as The Source of Competitive Advantage in the Era of Situational Production and Value Creation

Expert Question Time: Addressing Specific Issues Of Strategy & Implementation As Raised By The IKON Delegate Base
Interactive Troubleshooting and Learning Forums
Interactive Communities of Practice (Extended Informal Double Sessions: Troubleshooting And Innovative Ideas-focused Discussion Facilitated By The IKON Speaking Panel)

2nd International IKON Congress, 16-17 June 1998, London, United Kingdom
Congress Theme: Knowledge Management in Practice
International Congress on Knowledge Management, 3-4 June 1997, London, United Kingdom

Pre- & Post-Conference Workshops (Jun 2/5):
Creating Optimum Value By Developing Strategies And Actions For Capitalising On Organisational Knowledge; Achieving Success Through Team Syntegrity: Accelerating The Growth, Cohesion And Adaptability Of Your Organisation's Intellectual Capital

Plenary Presentations:
Best Practice Sharing Across International Borders: Transferring Knowledge And Skills In A Multi-National Enterprise – The Rank Xerox Experience
Creating Knowledge: How To Facilitate Continuous And Dynamic Innovation To Expand Your Corporate Knowledge Base And Succeed In A Competitive Environment
Identifying And Communicating The Commercial Benefits And Impact Of Knowledge Management In An Investment Banking Environment
Building And Sustaining Sources Of Innovation With Knowledge Assets
An Overview Of Practical Approaches To Capitalising On Knowledge For Optimal Value-Creation
Bridging Global Strategy Work With The Corporation's 'Knowledge Asset' Development For Heightened Differentiation And Competitive Advantage
What's In It For Me?: How To Encourage And Reward Individuals To Share Their Knowledge
Establishing Knowledge Management At A Global High Technology Company

STREAM 1 – Examining The Commercial And Strategic Benefits Of Knowledge Management
Creating Value By Strategically Managing Your Intellectual Capital: Skandia Case Study
Retaining Knowledge: Developing Strategies To Minimise The Loss Of Knowledge Through High Staff Turnover, Shorter Product Lifecycles And Inadequate Communication
Aligning Effective Knowledge Management Activities With Corporate Strategies To Increase Profitability And Sustain Competitive Advantage
Knowledge As Enduring Power: Managing Intellectual Capital In Order To Create Maximum Value And Long-Term Profitability
Examining Intellectual Capital As The Driver Of Future Earnings: What You Practice Depends On Who You Are
Enabling Knowledge Creation In Business Organisations: A US, Europe And Japanese Comparative Study Examined
A Change Of Age? Why Organisations Are Evolving Towards A Knowledge Economy
Analysing The Companies Most Successful At Managing Knowledge: Drawing Conclusions From Organisational Structures And Management Styles Which Best Support The Knowledge-Creating Organisation
Team Syntegrity: Accelerating The Growth, Cohesion And Adaptability Of Your Organisation's Intellectual Capital To Achieve Success
What You Can Measure You Can Manage: Measuring The Contribution Of Knowledge To The Intellectual Capital Of Your Organisation

STREAM 2 – Analysing The Processes Involved In The Effective Implementation Of Knowledge Management
Improving Performance, Productivity And Profitability By Strategically Leveraging Knowledge More Effectively Across Organisations
Capturing Knowledge: Effective Techniques To Ensure That New Knowledge Acquired Builds On Your Organisation's Collective Expertise
Customer Knowledge: Amassing And Managing Knowledge Of Your Customers To Gain Competitive Advantage
Aligning Your Combined Corporate Expertise With Your Company's Core Competencies To Ensure Business Success
Knowledge Management – Empowering Employees By Letting Them Have A Shared Understanding Of The Business, See Their Environmnet, Hear The Customer, Smell The Future And Feel The Culture By Giving Them Authroity Over Their Part Of The Business
6 Practical Steps To Smarter Information Sharing: Exploiting The Full Potential Of Today's IT To Support Knowledge Management
Unfolding The Knowledge Management Process: A Strategic Role For Information Systems
Examining The Role Of The Knowledge Worker In A Knowledge Intensive Organisation
Decentralised Organisations: Overcoming The Barriers To Successfully Implementing Knowledge Management Across Virtual Organisations And Virtual Teams
Identifying The Key Elements Of The Learning Organisation Which Form The Foundations Of Knowledge Management

Interactive Corporate Knowledge Focus:
How Can we Augment Knowledge Management?
Defining What Knowledge Means to Your Organisation
Understanding the Difference Between Tacit and Explicit Knowledge

Optional Champagne Round-Tables & Opportunity To View Exhibition

Optimizing Knowledge Management Conference, September 9-10, 1999, London, United Kingdom
Knowledge Management in the Finance Function, 15. December 1998, London, UK
Knowledge Management (KM'97), 29-30 January 1997, London, United Kingdom
Conference Theme: Overcoming the cultural barriers and building practical frameworks for effective Knowledge Management

Day 1:
Setting the scene: the context for knowledge management
Leveraging knowledge for performance: where to look and what to manage to ensure your knowledge management initiatives have focus
Linking the application of knowledge management to your business objectives
Who in your company should drive knowledge management? Context, curiosity, trust and other key elements in knowledge management – hands on experience from corporations and the US Army
Effectively communicating to employees the value of knowledge sharing

Day 2:
How to facilitate the knowledge sharing culture – bridging islands of expertise across the organisation
How to retain knowledge within the organisation which would otherwise be lost
Maintaining competitive advantage through the continuous replenishment of tacit knowledge
Making knowledge visible within the organisation – finding the best mechanisms for knowledge-storing and sharing
Defining an infrastructure that will suport organisational knowledge management
Using a knowledge sharing network to support and facilitate knowledge management
Institute for International Research (IIR) Finland Oy
Conferences
Knowledge Management – Conference, 11-12 May 1998, Helsinki, Finland
Knowledge Management – Conference, June 11-12, 1997, Helsinki, Finland

What is Knowledge Management?
Knowledge Management's impact on organisational culture and management style
How to create new information in the company
Knowledge Management and core competence management
Creating value by strategically managing your intellectual capital and knowledge assets
Knowledge Management and supporting information system technologies
Team working and Knowledge Management
Knowledge Management in your customer relationship
How to develop systematically the competencies of the personnel.
Establishing Knowledge Management at a global high technology company
The global intranet based knowledge management system
Knowledge Management in action
Seminars
Jun 1998: Productive & Strategic Knowledge Management
Web Channels
…
Home » Providers