Wirtschaftsuniversität Wien (WU)
No warranty for correctness & completeness!
This site will be updated with no ads and linked to its KMedu opportunities
as soon as the provider subscribes to this service!
(sample pages: training, university, community, conference)
Monthly Featured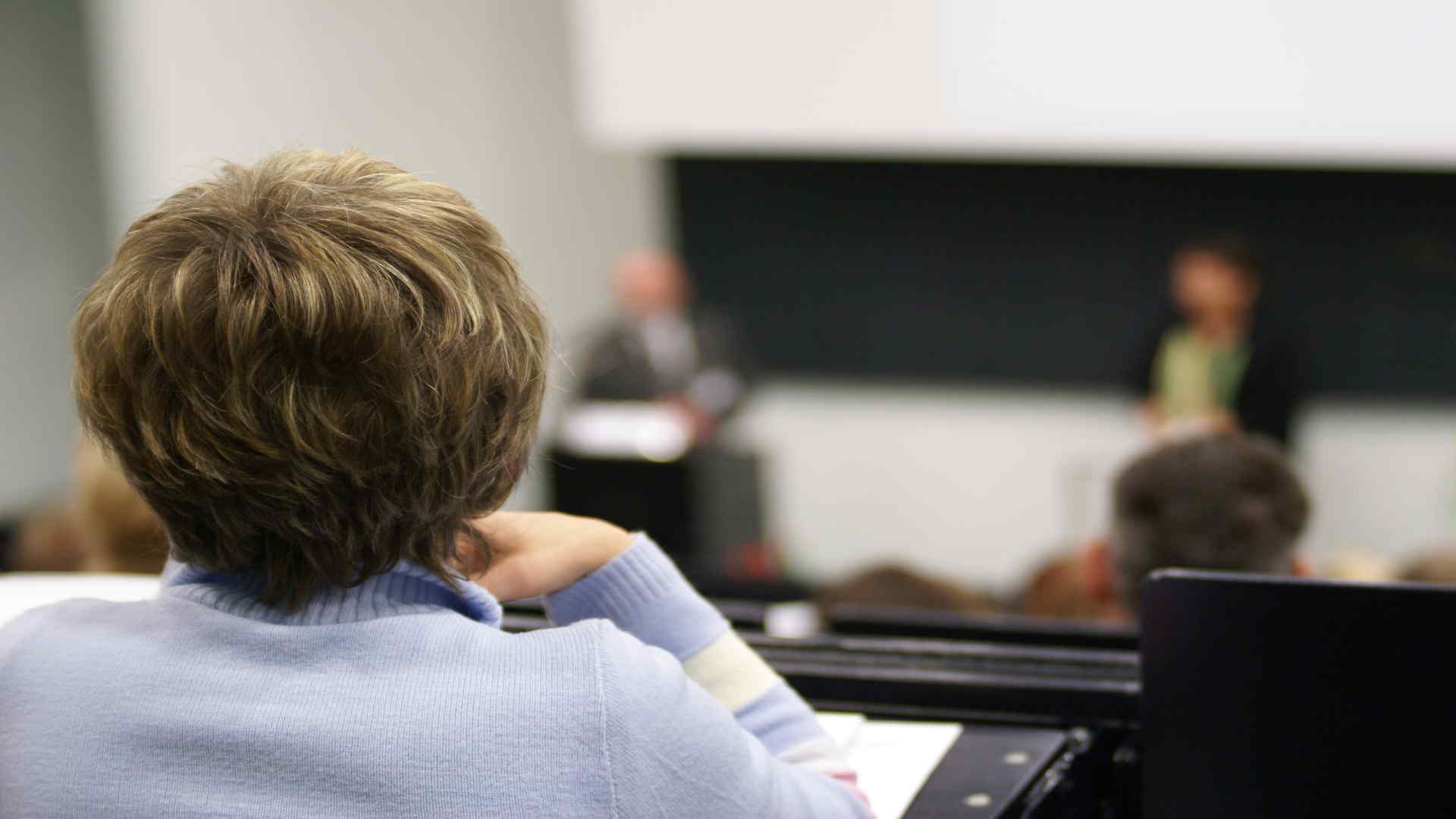 Custom logo
The Wirtschaftsuniversität Wien (WU or WU Wien) (English: Vienna University of Economics and Business (Administration)), formerly the Hochschule für Welthandel and the Kaiserlich-königliche Exportakademie, offers the following Knowledge Management education and training opportunities:
Department für Wirtschaftsinformatik und Operations Management > Institute for Data, Process and Knowledge Management & Abteilung für Wissensmanagement 1)
Undergraduate Degrees/Programs
Bachelor of Science Wirtschafts- und Sozialwissenschaften (Studienzweig Wirtschaftsinformatik (WINF) > Spezialisierung (SBWL): Process & Knowledge Management 2))
Graduate Degrees/Programs
Doctorat/PhD in Wirtschafts-​ und Sozialwissenschaften (Forschungsschwerpunkt: Wirtschaftsinformatik > Data, Process and Knowledge Management / Wissensmanagement)
WU Executive Academy 3)
Zertifikate / Zertifizierung
Zertifikatslehrgang Wissensmanagement (Abschluß: Zertifizierter Wissensmanager)** 4)
Certified Master Seminar "Prozess- und Wissensmanagement kompakt" (Abschluß: Zertifizierter Master in Prozess- und Wissensmanagement)** 5)
Seminare
Module des Zertifikatslehrgangs Wissensmanagement**

Modul 1: Knowledge Management – Konzeption und Praxis (2006-2007)
Modul 1: Knowledge Management – Strategie und Organisation (2008-2010)
Modul 2: Leadership Excellence – Organisationales Lernen durch Führungskultur (2006-2010)
Modul 3: Knowledge Solutions – Die Integration von Wissensprozessen und Informationstechnologien
Modul 3: Knowledge Process Management – Wissensprozesse effizient gestalten (2008-2010)
Modul 4: Knowledge Networking – Kommunikation und Kollaboration in Teams und Communities (2006-2010)
Modul 5: Managing Oneself – Persönliches Wissensmanagement (2006-2010)
Modul 6: Inspiration & Innovation – Kreativitätspotenziale entfalten (2006-2010)

Seminarreihe: e-Learning & Knowledge Management**

Modul 1: e-Learning: Learning Management -Systeme
Modul 2: e-Learning: Content at its best
Modul 3: Knowledge Management: Werkzeuge und Technologien
Modul 4: Knowledge Management: Semantische Netzwerke

Module des Master Seminars "Prozess- und Wissensmanagement kompakt"**

Modul 1: Geschäftsmodelle und Wertemanagement
Modul 2: Prozessanalyse und Prozessdesign
Modul 3: Prozess- und Unternehmenscontrolling
Forschungsinstitut für Freie Berufe (FiFB)
Konferenzen
Tagung "Multiorganversagen: Wissen als Prävention?", 28. April 2015, Wirtschaftsuniversität Wien, Wien, Österreich

EntscheidungsträgerInnen in Wirtschaft, Politik und Verwaltung sind mit komplexen Sachverhalten konfrontiert. Ihre Zielsetzungen und Maßnahmen sind vielfach mit weitreichenden Folgen für die Allgemeinheit verbunden. Aktuelle Ereignisse haben jedoch offengelegt, dass fehlende Informationsgrundlagen und mangelndes Fachwissen ein sogenanntes "Multiorganversagen" begünstigen können. Im Sinne von "Macht braucht Wissen" geht die Tagung der Frage nach, welche präventiven Maßnahmen gesetzt werden können, um Systemversagen auf verschiedenen Ebenen zu verhindern. Was lässt sich in einer ex post Perspektive aus den verschiedenen Ereignissen lernen und welche Rolle kommt dabei den Freien Berufe zu?
Web Channels
…
Home » Providers