Wirtschaftsuniversität Wien (WU)
This is no official page!
No warranty for correctness & completeness!
This site will be updated with no ads and linked to its KMedu opportunities
as soon as the provider
subscribes
to this service!
(sample pages:
training
,
university
,
community
,
conference
)
Monthly Featured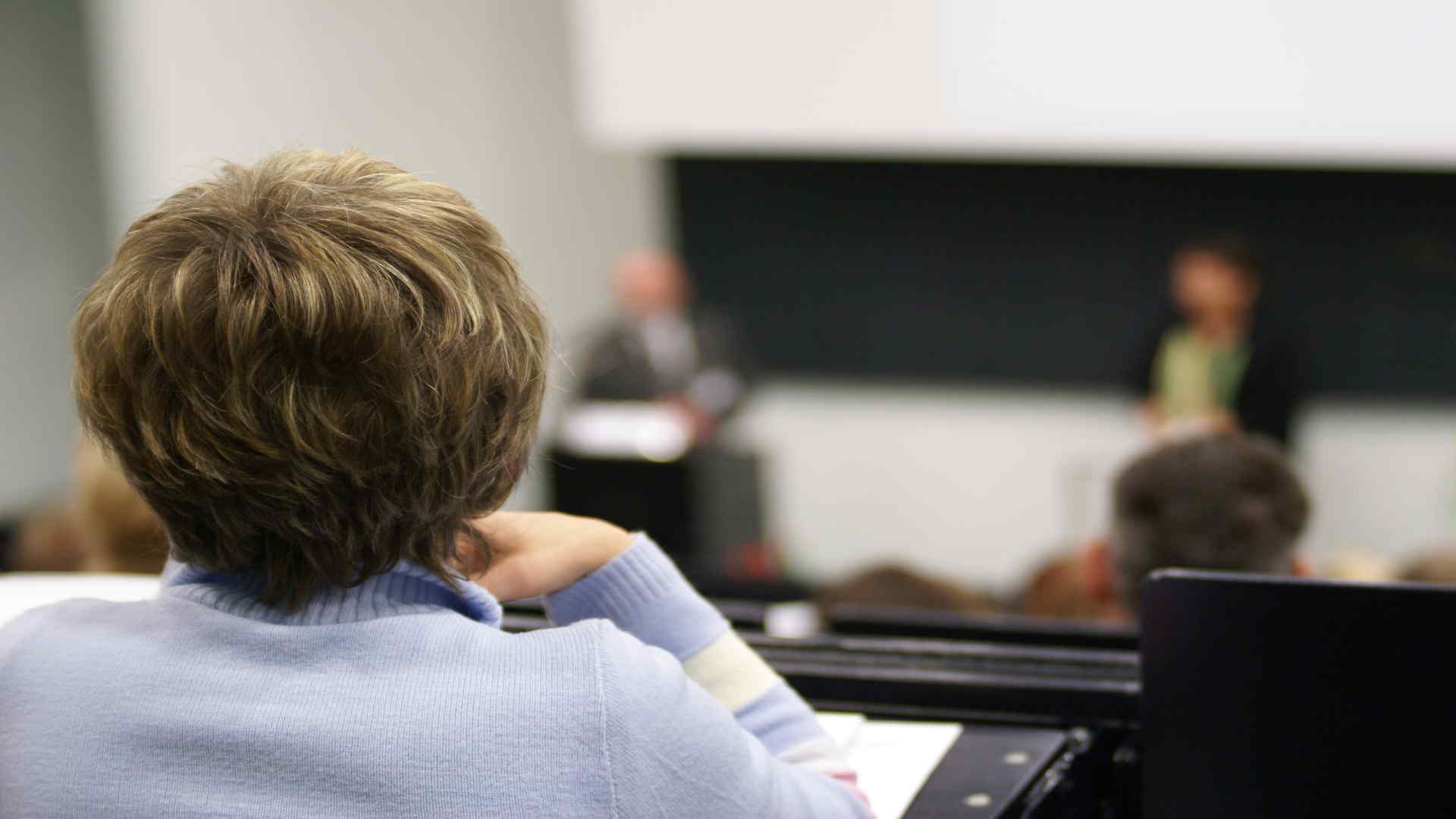 Custom logo
The Wirtschaftsuniversität Wien (WU or WU Wien; English: Vienna University of Economics and Business; previously: Vienna University of Economics and Business Administration), formerly the Hochschule für Welthandel and the Kaiserlich-königliche Exportakademie (k.k. Exportakademie), offers the following Knowledge Management education and training opportunities:
Department für Wirtschaftsinformatik/Information Systems und Operations Management (ISOM)1)
Undergraduate Degrees/Programs
Institut für Daten-, Prozess- und Wissensmanagement2) > Abteilung für Wissensmanagement3)
Bachelor of Science Wirtschafts- und Sozialwissenschaften (Studienzweig Wirtschaftsinformatik (WINF) > Spezialisierung (SBWL): Knowledge Management4))
Graduate Degrees/Programs
Institut für Daten-, Prozess- und Wissensmanagement2) > Abteilung für Wissensmanagement3)
Doctorat/PhD in Wirtschafts-​ und Sozialwissenschaften (Forschungsschwerpunkt: Wirtschaftsinformatik > Data, Process and Knowledge Management / Wissensmanagement)
Communities
Institut für Daten-, Prozess- und Wissensmanagement2) > Abteilung für Wissensmanagement3)
Arbeitseinheiten (AE):

AE Spirituelles Wissensmanagement
AE Digitale Transformation und Wissenstransfer im Gewerbe und Handwerk
AE Purpose, Meaning und Vision Development in Organisationen*

Community of Practice on Knowledge and Learning
(with Organizing Cognition in Knowing Organizations Research Group, Department of Philosophy, University of Vienna)
SUKOBAMA Community of Practice* – students writing their theses
Conferences
Community of Practice on Knowledge and Learning
Lecture Series/Virtual Mini-Symposium on "The Future of Knowledge Management"*

The Future Paths of Knowledge Management Mini-Symposium aims to reflect on new ideas to re-specify the future role of Knowledge Management research and practice in a changing and increasingly dynamic world. It is held in association with mini-tracks organized in conjunction with larger conferences like the Hawaii International Conference on System Sciences (HICSS Minitrack: The Future of Knowledge Management: Visions, Opportunities and Challenges, part of the Knowledge, Innovation, and Entrepreneurial Systems Track) or the European Conference on Knowledge Management (ECKM Minitrack: Knowledge Dynamics Toward Practical Wisdom and Organizational Spirituality).
Lectures
ISOM Guest Lectures
Jul 2023: Recent developments in ontology engineering; Semantic Representation and Computation of Mathematical Formulas
May 2023: NLP research for Indonesian language
Mar 2023: Basics of Quantum Computing, Quantum Machine Learning, and QHAna
Feb 2023: Data Curation and Debugging for Data Centric AI

Dec 2022: Peer coaching in groups and the impact on knowledge management in organizations
Aug 2022: A semantic approach to policy encoding and compliance checking
May 2022: Personal Knowledge Graphs in Educatio
Apr 2022: Sublimating Aristotle's Phronesis: Measuring Organizational Practical Wisdom
Feb 2022: Knowledge Graph Generation

May 2021: What Are Links in Linked Open Data? A Characterization and Evaluation of Links between Knowledge Graphs on the Web

Jan 2020: Why Databases Should Know How Much They Know

Jun 2019: Thinking about the Making of Data
Jan 2019: The impact of AI and big data on fundamental rights; What's ethical about data ethics?

Dec 2018: A user centred perspective on the discovery of structured data
Oct 2018: The Open Curriculum project: Co-creation the syllabus with students and graduates on rapidly advancing business and technology areas
May 2018: The Swiss-Army Knife of Semantic Data Compression – RDF Dictionaries
Apr 2018: Organizational Forgetting and Unlearning

Nov 2017: Responsible Data Science in a Dynamic World
Sep 2017: Semantic Interactive Ontology Matching: Synergistic Combination of Techniques to Improve the Set of Candidate Correspondences
Jul 2017: Opening Up LEGO: Organizational Learning With and About Crowdsourcing

Dec 2016: Harnessing the Power of (Knowledge) Graphs
Nov 2016: Linked Research/Open Document formats for scientific publishing!
Workshops
Sep 2022: Workshop "Semantic Web and Machine Learning Systems" (2 days)
WU Executive Academy5)
Zertifikate / Zertifizierung
Zertifikatslehrgang Wissensmanagement (Abschluß: Zertifizierter Wissensmanager)**6)
Certified Master Seminar "Prozess- und Wissensmanagement kompakt" (Abschluß: Zertifizierter Master in Prozess- und Wissensmanagement)**7)
Seminare
Module des Zertifikatslehrgangs Wissensmanagement**

Modul 1: Knowledge Management – Konzeption und Praxis (2006-2007)
Modul 1: Knowledge Management – Strategie und Organisation (2008-2010)
Modul 2: Leadership Excellence – Organisationales Lernen durch Führungskultur (2006-2010)
Modul 3: Knowledge Solutions – Die Integration von Wissensprozessen und Informationstechnologien
Modul 3: Knowledge Process Management – Wissensprozesse effizient gestalten (2008-2010)
Modul 4: Knowledge Networking – Kommunikation und Kollaboration in Teams und Communities (2006-2010)
Modul 5: Managing Oneself – Persönliches Wissensmanagement (2006-2010)
Modul 6: Inspiration & Innovation – Kreativitätspotenziale entfalten (2006-2010)

Seminarreihe: e-Learning & Knowledge Management**

Modul 1: e-Learning: Learning Management -Systeme
Modul 2: e-Learning: Content at its best
Modul 3: Knowledge Management: Werkzeuge und Technologien
Modul 4: Knowledge Management: Semantische Netzwerke

Module des Master Seminars "Prozess- und Wissensmanagement kompakt"**

Modul 1: Geschäftsmodelle und Wertemanagement
Modul 2: Prozessanalyse und Prozessdesign
Modul 3: Prozess- und Unternehmenscontrolling
Forschungsinstitut für Freie Berufe (FiFB)
Konferenzen
Tagung "Multiorganversagen: Wissen als Prävention?", 28. April 2015, Wirtschaftsuniversität Wien, Wien, Österreich

EntscheidungsträgerInnen in Wirtschaft, Politik und Verwaltung sind mit komplexen Sachverhalten konfrontiert. Ihre Zielsetzungen und Maßnahmen sind vielfach mit weitreichenden Folgen für die Allgemeinheit verbunden. Aktuelle Ereignisse haben jedoch offengelegt, dass fehlende Informationsgrundlagen und mangelndes Fachwissen ein sogenanntes "Multiorganversagen" begünstigen können. Im Sinne von "Macht braucht Wissen" geht die Tagung der Frage nach, welche präventiven Maßnahmen gesetzt werden können, um Systemversagen auf verschiedenen Ebenen zu verhindern. Was lässt sich in einer ex post Perspektive aus den verschiedenen Ereignissen lernen und welche Rolle kommt dabei den Freien Berufe zu?
Web Channels
…
Home » Providers