University of Technology Sydney (UTS)*
This is no official page!
No warranty for correctness & completeness!
This site will be updated with no ads and linked to its KMedu opportunities
as soon as the provider
subscribes
to this service!
(sample pages:
training
,
university
,
community
,
conference
)
Monthly Featured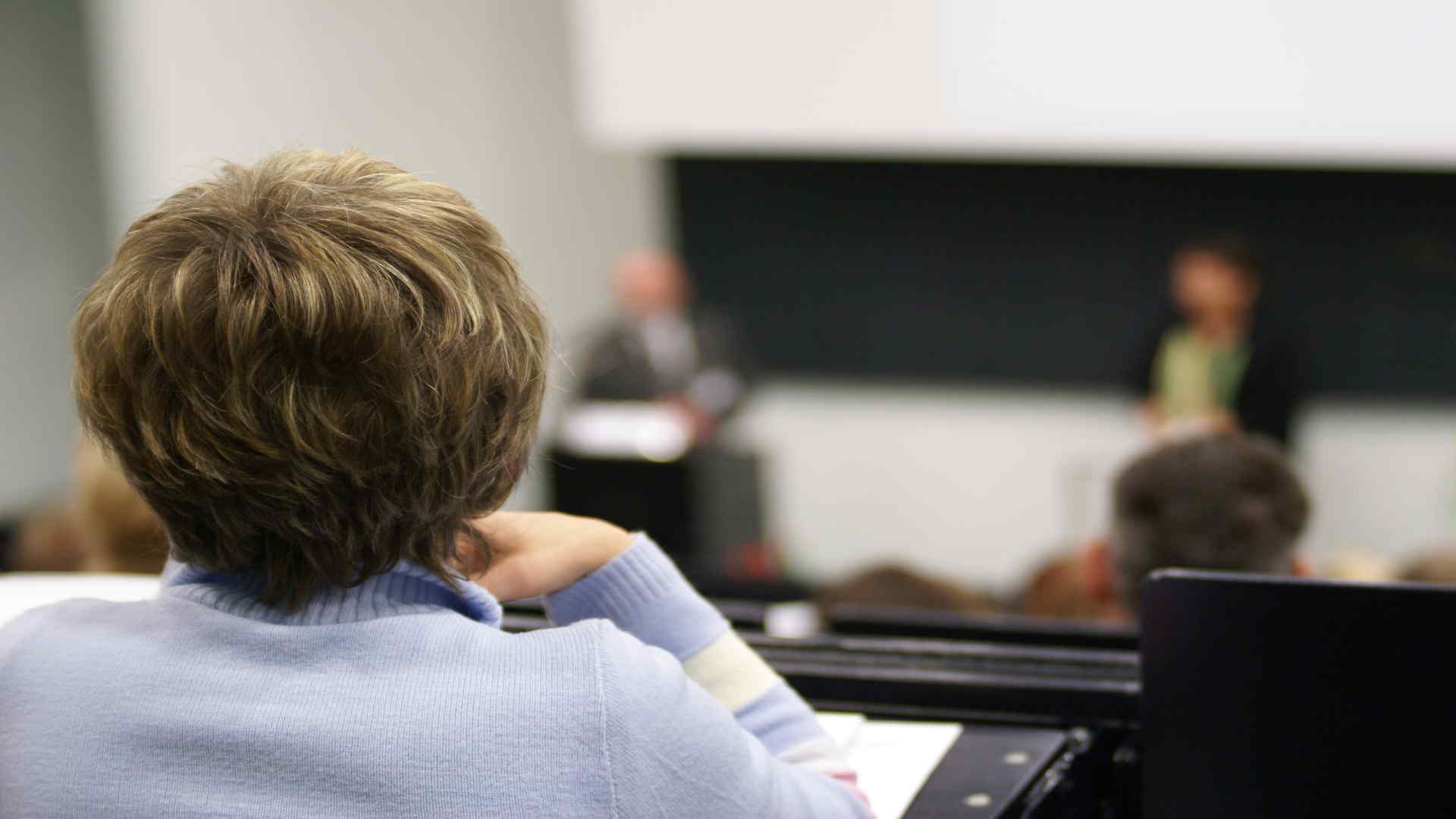 Custom logo
The University of Technology Sydney (UTS), formerly the New South Wales Institute of Technology (NSWIT), has offered the following Knowledge Management education and training opportunities:
Faculty of Arts and Social Sciences (FASS) > School of Communication > Digital Information Management area*1)
Graduate Degrees/Programs
Graduate Diploma in Digital Information Management** 2)
(with a focus on Information and Knowledge Management)
Master of Digital Information Management** (Core subjects: Information and Knowledge Management) 2)
Graduate Diploma in Knowledge Management** 2)
Master of Arts in Information and Knowledge Management (Streams: Knowledge Management)** 2)
Master of Arts (Research) in Humanities and Social Sciences (Specialisation: Information & Knowledge Management)**
Doctor of Philosophy (research area: Knowledge Management)**
Certificate Courses
Centre for Information and Knowledge Management
Executive Certificate in Knowledge Management (6 days)** 3)

Unit 1: Understanding and maximising your knowledge assets (3 days)
Unit 2: Building organisational capability (3 days)
Workshops & Seminars
"Information Innovation @ UTS" Seminar Series
(by the Information Innovation Group, formerly the Information and Knowledge Management Group)

Nov 2021: Hidden Seams: Auditing Knowledge, Information & Communication (w. ISKO Singapore Chapter; This is our final ever event)
Sep 2021: You Say You Want A Revolution: An Absurdist Encounter Group
Jul 2021: The Future of Cultural Memory in Australia (webinar)
Jun 2021: Open Data & Sharing – What does it mean in practice? (webinar)
May 2021: Hashtag #Activism (webinar)
Mar 2021: Deliberative democracy: Talking with (not at) each other (webinar)
Feb 2021: COVID Vaccination Misinformation (webinar)
Nov 2020: Trolling in Chinese and English (webinar); Digital Accessibility & Inclusion (webinar)
Oct 2020: Face Your Online Meeting Demons: One Scribble at a Time (webinar); More Than A Feeling: Knowledge Management & Emotion (webinar; joint event with the SIKM Leaders Community)
Aug 2020: Gritting Teeth and Raising Eyebrows – ways of being more human, more embodied and wholehearted in our work (webinar)
Jul 2020: Remembering the Pandemic (webinar)
Jun 2020: Data Journalism (webinar)
May 2020: Workplace Laboratories (webinar)
Apr 2020: Chatbots – An introduction for Information Managers (webinar)
Mar 2020: Covid-19 & Digital Workplace (Special); Myths of Organizational Culture (pre-recorded podcast/videocast)
Feb 2020: Digital Literacy Reconsidered
Nov 2019: Games & Learning (virtual seminar)
Oct 2019: Right to Know (CANCELLED)
Sep 2019: Data ethics – making it real
Aug 2019: Ignorance Management (virtual meeting)
Jun 2019: Managing Video as an Information Resource; The Social Media Manager: More Than Memes
May 2019: Open By Design
Apr 2019: Machine Learning for Information Management
Mar 2019: The Future of Wikipedia and Wikidata
Feb 2019: Managing Knowledge & Information in Asset-Intensive Organizations
Dec 2018: Open Data & GLAM (Galleries, Libraries, Archives, Museums)
Nov 2018: Consumer Privacy Literacy and Data Rights
Oct 2018: Information and knowledge systems: Build it so that they will come (virtual and face to face joint session with ISKO Singapore)
Sep 2018: Engagement with Aboriginal & Torres Strait Islander knowledge & culture
Aug 2018: Preservation – Protecting Your Collection
Jul 2018: Design Thinking for Information Professionals
Jun 2018: Collaboration, Emotion, Medicine, Business, Romance (1st PhD Showcase)
May 2018: Leading Information Governance
Apr 2018: Knowledge, Learning and Analytics
Mar 2018: Security and Collaboration – Finding the Sweet Spot
Feb 2018: Government information accessibility: What are the issues and challenges?
Nov 2017: Designing Better Workplaces: Knowledge, Architecture, Change
Oct 2017: Artificial Intelligence for Law Firms: Managing legal knowledge in the age of AI
Apr 2017: What's up with the International Knowledge Management Standard?

Knowledge Management Special Events:

Mar 2004: Knowledge Sharing (SPresentations: From Knowledge sharing to Knowledge Theft: Knowledge Management Experiences in ChinaF, If it's Worth it! – how we Value knowledge and our Responses to Sharing it; in conjunction with KM Challenge 2004)

Knowledge Management Workshops Series / short courses (2003-04)

Introduction to managing an organisation's knowledge assets
Analysing knowledge environments
Building and leveraging communities of practice
Organising knowledge: building, using and developing taxonomies
Knowing your external environment: acquiring knowledge assets
Records Management and Knowledge Management
Master class in working with communities of practice
Organising and Accessing Your Knowledge Repository
Your First Step in Managing Your Knowledge Assets
Masterclass on Strategic Knowledge Positioning

1999/00: Demystifying Knowledge Management (together w. The Knowledge People (a division of The One Umbrella Group))
2000: Knowledge Management in the Trenches: Making it Work for You (together w. Ernst & Young and The Knowledge People (a division of The One Umbrella Group))
1999: Success in Knowledge Management (together w. The Knowledge People (a division of The One Umbrella Group)) 4)
Podcasts
"Information Innovation @ UTS" Seminar Series (by the Information Innovation Group)

Jul 2021: Redux: The Australian Startup Community and COVID-19
Redux: The Australian Startup Community and COVID-19

Nov 2020: The Innovation Delusion – Andy Russell & Lee Vinsel
The Innovation Delusion; Radical War (on information literacy and archival memory)
Oct 2020: Digital Programming @ Sydney Opera House; Why Business Analysts Are Hot (plus AI & Automation)
Sep 2020: Being a Children's Author
Jun 2020: Misinformation and Social Media; The Perils of Perception, COVID-19 and Generational Myths; Prototyping for Business
May 2020: Shot By Both Sides – the fab four of art, music, advertising, and psychology; Workplace Laboratories (Panel Q&A); Online collaboration, analytics & behaviour
Apr 2020: Unhurried Pauses – time in the modern world, perils of productivity, how we listen; Collaboration Analytics and Remote Work; Chatbots (Panel Q&A); Surveillance, Security & COVID-19; Risk Behaviours & COVID-19
Mar 2020: Remote Working & Exile; COVID-19 & Digital Workplaces – Status Report for Australia; Myths of Organizational Culture
Faculty of Business > School of Management
Conferences
Australasian Conference on Knowledge Management (KNOW), 26-27 November 1999, Sydney, Australia
Conference Theme: Knowledge Management: New Directions in Research, Theory and Practice

KNOW will be the conference and exposition event for business professionals faced with the challenges of performing in, or creating a knowledge-based work environment. It will also exhibit products and services to support the development of knowledge management in your organisation. Leading suppliers and consultants will be on hand to advise you of the practical tools available to you. Research Forums will focus on knowledge management research, tools, processes and education. You will have the opportunity to discuss current findings and trends with researchers from industry and universities around the globe.

Sessions: Knowledge Management: An Overview; Knowledge Management Systems; New models of business relationships: Collaborating the e-business and supply chain; Knowledge Management and service industries; Strategic Knowledge Managegment; Knowledge Management in the public sector; Methodical approaches to Knowledge Management; Critical perspective on Knowledge Management; An overview of research in Knowledge Management; Knowledge Management and learning organisations; Knowledge Management in action; Tools of Knowledge Management; Plenary sessions (Knowledge Management for the twenty-first century; Knowledge capabilities as the focus of orgnaistional development and strategy; Future strategies for Knowledge Management (Forum); Knowledge Management processes)
Research forum: (1) Research in progress, (2) Industry case studies
Faculty of Education > Research into Adult and Vocational Learning (RAVL) Group
Conferences
Working Knowledge Conference, 10-13 December 2000, University of Technology Sydney, Sydney, NSW, Australia
Conference Theme: Productive learning at work

This conference provides an opportunity to explore the notion that new forms of knowledge are being 'put to work' in all sectors. As a result, traditional notions of knowledge are under considerable challenge. This has implications for learning in industry, commerce, education and government.

Themed Sessions:
Learning Organisation; Workplaces; Equity Issues and work; Workplace Learning; Vocational Education; E-Learning; Schools and Work; Higher Education and Work; Researching Workplaces; Working Knowledge; On Line Learning; Adult Education Issues

Colloquia:
Work-based Learning; Work and Learning; Learning Organisation; Work-Based Learning; Equity and Work, Literacy & Work

Keynotes:
Capitalism lite: implications for schools, work, and society
All change? The university in the 'real world'
The entrepreneurial ideal and its futures
Spirit at work : incorporating the "new age"
'Working knowledge' – for managers?
Web Channels
…
Home » Providers